The final Lexus LFA ever made has been delivered to its owner in Europe. This is the final 40th unit originally allocated to Europe, and the last of the total 500 planned.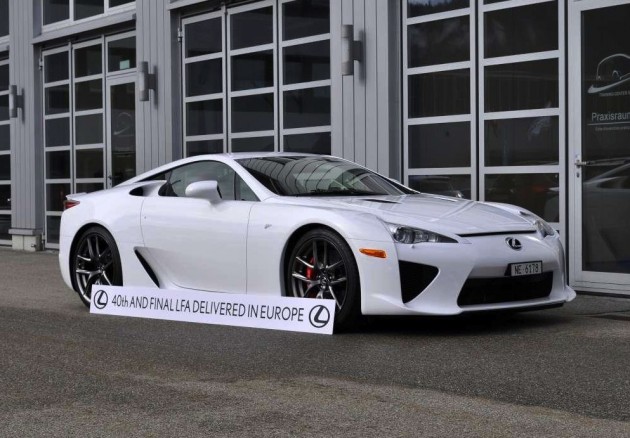 The original 11 that were destined for Australia have long since been accounted for. Germany was the biggest European market, receiving 15. Switzerland, where this white example has been delivered, received six, followed by the UK with five.
Strangely, the final example doesn't wear the build number '500'. Instead, it's actually build number 493. It goes to Nicolas Schilling, who is an exporter of French and Italian wines to Japan, and apparently a long-time "friend of Japan", according to Lexus.
The Swiss buyer recently spoke about the LFA upon taking delivery, saying
"I was first impressed by the LFA's design, but it was when I heard the sound of the engine of this breath-taking machine that I knew it was my dream car.

"To me, the LFA stands for far-reaching innovative technology, absolute passion and determination, all dressed-up in pure elegance. It's a world-class vehicle."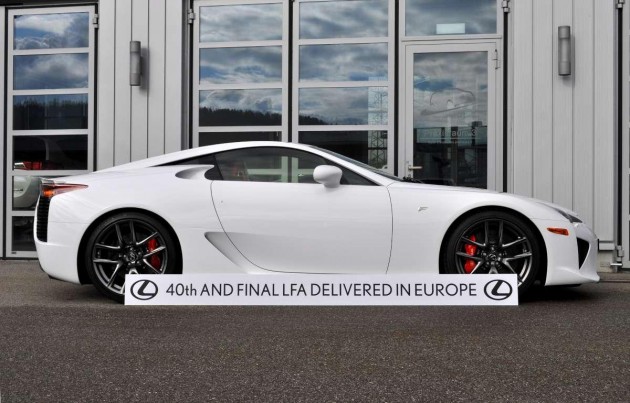 The LFA has been on sale since the beginning of 2011, and to refresh your memory it comes with a 4.8-litre naturally aspirated V10 engine producing 412kW at 8700rpm, and 480Nm at 6800rpm.
It is without question the most exotic supercar Lexus has ever made, and certainly one of the most technically advanced and detailed modern supercars around. We can't wait to see what Lexus has planned to supersede it.