Despite the Lexus LFA only going on sale just last year, a successor is already reportedly in the making. According to reports, the new model is set to be twice the car.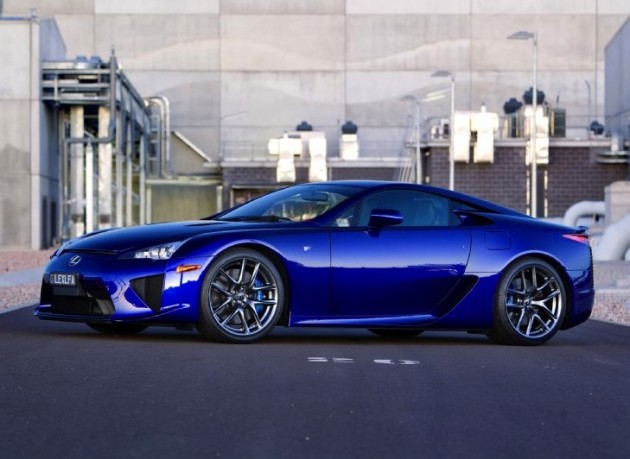 Just 11 examples of the original LFA were destined for Australia, and all of them have been sold. Prices started at a whopping $700,000, making it a lot more expensive than a range of other exotic supercars, such as those from Ferrari and Lamborghini.
Despite the hefty price tag, Autoguide is reporting that a successor is set to be even more expensive. Speaking with an anonymous senior Toyota executive, the report says a new model is under development. It's understood the new model will offer a much higher level of performance compared with the already ballistic first version.
So even though it is likely to penetrate well through the $1 million mark, the overall dynamics, performance, and technology of the Lexus LFA successor is expected to match the price.
The Lexus LFA Nurburgring Edition is the latest version of the current LFA, and comes equipped with a 4.8-litre V10 engine developing 412kW of power. It's able to sprint from 0-100km/h in 3.7 seconds, and has lapped the Nurburgring in just 7:14.
If these details turn out to be accurate, the new model could lap the 'Ring in the six-minutes range. We can't wait to see how it all turns out. We'll keep you updated of course.