It's hard to believe it's been over six months since the Falcon was put down with the closure of Ford Australia's Broadmeadows factory last year, let alone that it's been ten years since the last Fairlane was built.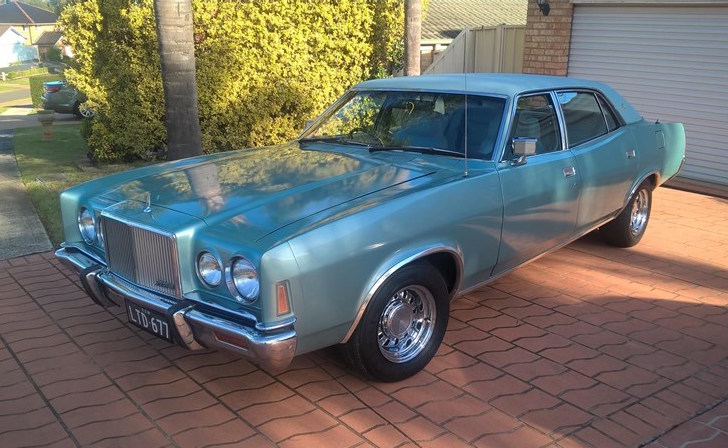 The Fairlane came from a far more booming time for the Australian motor industry. Initially a locally assembled version of a US sedan, the local Fairlane came to be a luxurious LWB sedan spun off the Falcon wagon's longer wheelbase. In the 1970s, the LTD was born, with an even longer wheelbase. At 3.1m long, it is the longest wheelbase sedan ever made in Australia.
This 1977 P6 LTD is the last of the truly stately Aussie LTD's before the nameplate switched to a more luxurious offering on the ZJ Fairlane's wheelbase.
It also marked the start of the Rolls-Royce-esque waterfall grille that came to define LTD models (and Holden Caprice for a long time). A very fine example, this example up for sale has a 351 Cleveland V8 matched to a tough FMX transmission. The interior is decidedly more decadent than the next-generation LTDs, with more wood, leather and chrome switchgear than its successors.
This very well looked after example is asking $19,990. 1970's Fords are seeing something of a downturn in cost at the moment, so it may well be a good investment. Check out the Trade Unique Cars ad for more info and images.