The futuristic BMW i8 plug-in hybrid sports car has been so popular since its launch earlier this year BMW might have to increase production capacity to meet the demand.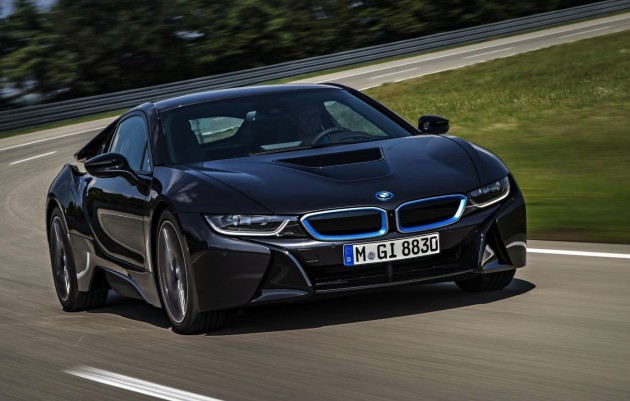 It's understood the current delivery time for a new i8 is up to one and a half years, which is quite drastic and obviously not ideal. Speaking with Automotive News, Ian Robertson, BMW sales and marketing boss, said six months is long enough. He said,
"We need to find ways to increase i8 production because the waiting lists in some markets are getting too long."
Without confirming the official build numbers per year, Robertson said the company originally planned for the exotic hybrid to be a low-volume production car hinting at low 1000s for overall annual capacity.
The new model is built at BMW's facilities in Leipzig in Germany, with around 760 customer orders in the book since it launched in Europe in June and in the US in August. BMW Australia introduces the model this month although orders were taken from October.
According to US-based automotive sales research firm IHS Automotive, BMW will probably build around 3238 units of the i8 this year, increasing to about 4318 units in 2015. Part of the reason for its low-volume capacity is down to the complex manufacturing of carbon fibre that makes up its construction.
So, what's the appeal? The i8 is part of BMW's new 'i' sub-brand, promising exceptional fuel economy in a sporty package that's more likened to a supercar than an eco hatch. It's powered by a 170kW/320Nm 1.5-litre three-cylinder turbo engine and a 96kW/250Nm eDrive electric motor, providing 0-100km/h acceleration in just 4.4 seconds. The official average fuel consumption is just 2.1L/100km. Prices in Australia kick off at $299,900.