Tesla is reigning supreme in the US in sales, extending its lead in the luxury sedan market over rivals like BMW, Mercedes and Audi at their own game with a 59 per cent increase this year.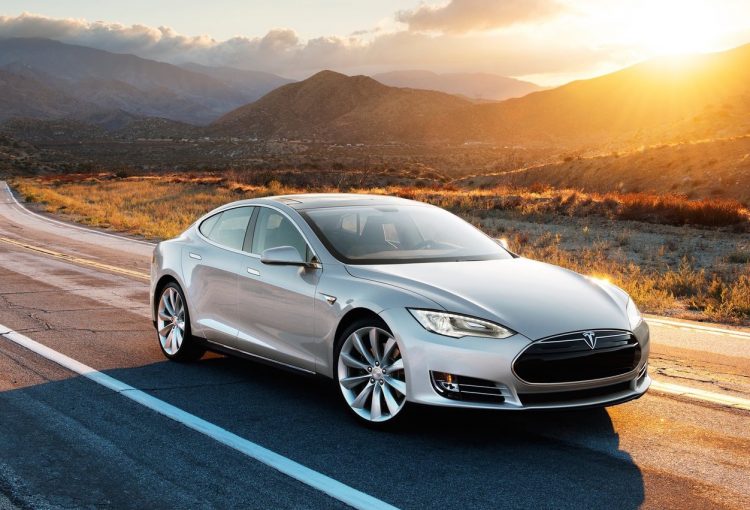 In an almost unheard of surge in US sales, Tesla Model S deliveries jumped 59 per cent over the third-quarter of last year, selling 9156 units over 2015's 5756. The Model S has nearly a third of the market locked up, with a 32 per cent share of the large luxury sedan market in the States, ahead of its nearest rivals the Mercedes S-Class and BMW 7 Series with 17 and 13 per cent, respectively. If you were to add up sales of the Mercedes S-Class and BMW's 7 Series, it still wouldn't match the Model S.
Interestingly, as Tesla's Model S rises to prominence in its luxury sedan market, half of its direct competitors like the Audi A7, Porsche Panamera and Lexus LS have experienced a significant drop in their sales figures. The rise in Model S sales could be the result of Tesla's introduction of the more affordable entry-level 60D, and a new flagship P100D, which, among other details, is the third-fastest accelerating sedan on the planet today.
Tesla's sales dominance hasn't quite transferred to the much more competitive SUV market in the US, but there is evidence the EV-maker is gaining traction. Tesla has said that in the third-quarter of this year it sold 5428 units of the Model X, outselling SUVs from Porsche and Land Rover, but ultimately trailing seven other models from Mercedes, BMW, Volvo, Audi and Lexus.
Kenn Sparks, BMW spokesperson says the company acknowledges the signs of growth in EV sales as a positive thing for BMW, as it readies new EV models for the market. "The numbers do show that electric cars are progressing and continuing to gain in popularity… That's ultimately good for us all," he said.
The Californian EV-maker is traditionally tight-lipped in terms of publishing vehicle sales; for example, we're unable to give you Australian vehicle facts because Tesla does not report to the FCAI who publishes the monthly VFACTS figures. Tesla also only counts a sale when the car is actually delivered, as opposed to every other carmaker that counts a new registration (sold or not) as a sale.