Volkswagen's imminent Amarok V6 diesel is already off to a flying start ahead of its November 24 launch, with over 6000 enquiries recorded by Volkswagen.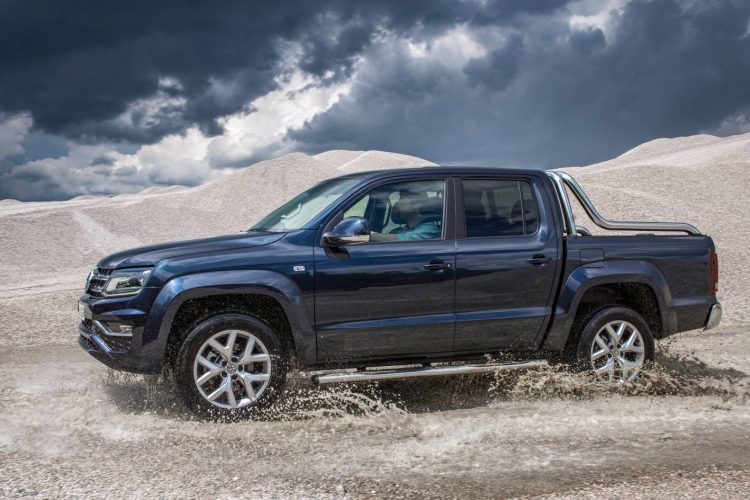 The company has also revealed the ute will be equipped with an overboost feature that means its power and torque outputs comfortably eclipse those of every other ute in the class (for now, potentially until Mercedes-Benz reveals X-Class outputs). Mercedes-Benz has confirmed a six-cylinder diesel will be part of the X-Class lineup.
The 3.0-litre turbo-diesel V6 produces 165kW and 550Nm normally, and 180kW/580Nm during overboost for ten seconds at a time. This is superior to the (discontinued) Navara ST-X 550 and may potentially be equalled by the Tickford Ranger when it goes on sale soon. Presently, the Holden Colorado's 500Nm diesel has the highest torque figure in the class.
Still married to the eight-speed ZF automatic, the Amarok V6 diesel has a claimed 0-100km/h sprint time of just 7.9 seconds, with a 80-120km/h overtaking time of 5.5 seconds.
One disadvantage the Amarok does have, however, is a 3.0-tonne towing capacity against some rivals that manage a 3.5-tonne rating, such as Ranger, BT-50 and Colorado. Volkswagen Commercial Vehicles director Carlos Santos boasts:
"The Amarok V6 is not an over-hyped concept or a badge engineering exercise," potentially referring to the NP300 Navara basis for the Mercedes X-Class. "It's real, it's almost here and it brings the world's best V6 turbo-diesel, the same unit used by Porsche and Audi in luxury SUVs."
Full pricing will be revealed next month. The V6 will only be available in flagship Highline and Ultimate models, while, unlike Europe, the more affordable Amaroks will continue with the 2.0-litre four-cylinder diesel.