Hypercar manufacturer Bugatti has received a flood of interest in the new Chiron, with a total of 220 orders in a nine-month period since its debut.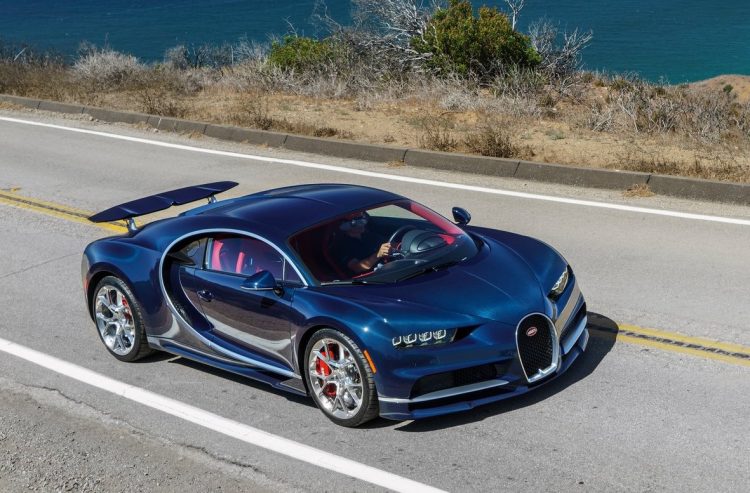 Speaking with GT Spirit, Bugatti's man-in-charge Wolfgang Durheimer said Bugatti orders for the AU$3.4-million Chiron were greater than Bugatti was initially expecting; with the brand now planning to increase production to a rate of 65 units per year, or one Chiron every five days.
Bugatti originally planned on a limited run of 500 examples of the 1103kW (1500hp) Chiron to be produced over an eight-year production cycle, however, this number could change, considering nearly half of all planned units have been purchased in just nine months.
Durheimer expects that when Bugatti offers potential customers the ability to test drive a Chiron from March, 2017, he is "confident the customers who have not yet decided to order a Chiron will do so when they have had a chance to drive it".
As it stands, customers interested in putting down the $260,000 deposit for a Chiron won't receive their car for over three years from now. This is made increasingly difficult if you're a new customer to Bugatti. If, for example, an existing Bugatti owner places an order after you, Bugatti's brand-loyalty program will deliver their car before yours. This is made worse if the person owns multiple Bugs.
The first Chiron to be officially delivered to a customer went to a "car enthusiast and Bugatti lover from Saudi Arabia," according to Durheimer.
While he made no mention of names, considering just how rare these vehicles are, the prince in question is apparently Saudi Prince Badr bin Saud, who also purchased a one-off example of the Chiron Gran Turismo concept, unveiled at last year's Frankfurt motor show.
When questioned about the possibility of an all-but-confirmed Super Sport variant of the Chrion, Durheimer stayed tight-lipped and instead turned attention to Bugatti's commitment to delivering cars that have been pre-ordered: "The full focus is on building and delivering the Chirons for customers who have placed an order so far."