Last week, Nissan officially introduced the ballistic Nissan Juke-R Nissan GT-R concept, hinting at a possible production version. The company has now released a second video outlining the Nissan Juke-R story and some of the technical hurtles and highlights of the project.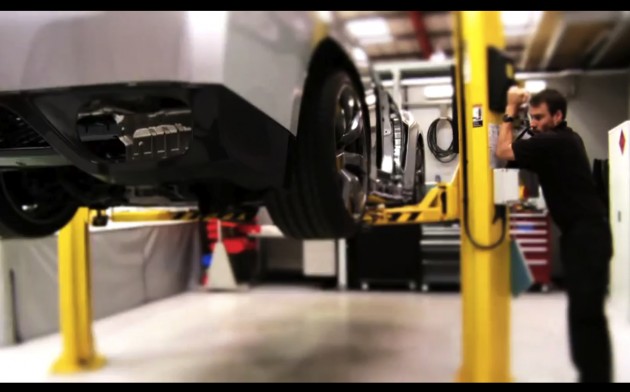 As previously reported, Nissan hasn't confirmed if a production version of the Nissan Juke-R will make it to the showrooms any time time soon, but it has said that this project will be used to test the public's reaction in regards to a performance variant Nissan Juke.
In concept form, the Nissan Juke-R borrows the entire running gear of the awesome Nissan GT-R. That means it features a 3.8-litre twin-turbo V6 pumping out 390kW of power and 612Nm of torque. It also features a bespoke roll cage system and a tastefully aggressive bodykit.
Click play on the video below for more details and a bit of an overview. And tell us, do you want to see this thing hitting the showrooms?
Nissan will be revealing a third video based on the building process in the near future. We'll keep you updated.