The world's best-selling car manufacturer, Toyota, has paid tribute to arguably the world's most famous automotive journalist and TV presenter, Jeremy Clarkson.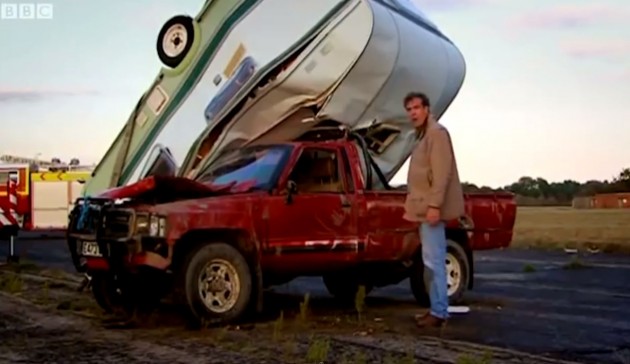 The Japanese outfit paid tribute by putting together a video which contains various highlight clips that have featured on Top Gear, both from the new format (which started in 2002), and before – when it was purely focused on car reviews rather than worldwide driving expeditions and stunts.
Top Gear has gone on to become the most popular automotive-based television show ever made, with viewers from all over the globe relishing in the trio's antics
The tribute follows Clarkson's sacking from the BBC after he was embroiled in a 'fracas' with one of the show's producers. The show's future is still in the air, with both remaining presenters showing disinterest in continuing without their television compatriot. Let's keep our fingers crossed Top Gear will live on in some capacity.
https://youtu.be/l1WMdI3E9jQ