Under a new, leaner business plan, Volkswagen and Porsche will work closer together to save costs. The plan includes Porsche vehicles being built at Volkswagen facilities.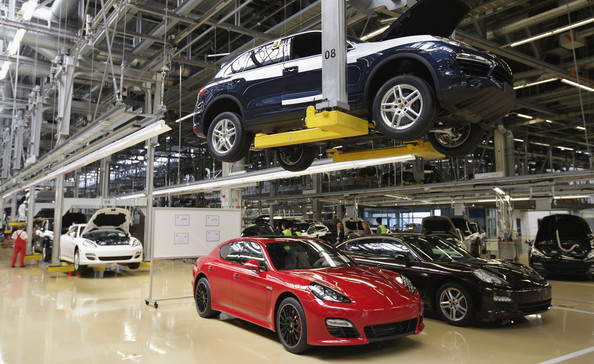 The merger between Volkswagen and Porsche is continuing – as complicated as ever – with tax and legal issues still yet to be finalised. As a way of moving forward while this continues, the two companies will integrate operations.
As it stands, Porsche SE – the business behind Porsche AG; the company that actually builds vehicles – owns 50.73 per cent of the voting rights of Volkswagen, however, Volkswagen also owns 49.9 per cent of Porsche. It was announced three years ago that a merger would take place in 2011.
With the new plans, it's understood Porsche will commence building the the new Porsche Boxster at Volkswagen's Osnabrueck plant in Germany in September. The plant is also set to build the new 2013 Cayman, due early next year.
The move will help Porsche facilitate its high demand for the new 991 911, which is built at one of its main factories in Zuffenhausen. In a recent Reuters report, Porsche sales boss Bernhard Maier said the demand for the new sports car is causing problems at the facility. He said, "We're reaching the limits of our capacity. We need to expand."
Conversely, Volkswagen's part of the deal will be made up of continuing to make the bodies for the Porsche Cayenne SUV and Panamera sedan at facilities in Bratislava and Hanover. The upcoming Porsche Macan SUV will also borrow plenty of platform technology from the Audi Q5, made by Volkswagen. The new sub-SUV is set to arrive in 2014.
The two companies are hoping to finalise the merger as soon as possible. Porsche still owes around $1.8 billion in debt, which is associated with a tax related to the original loans it borrowed to buy Volkswagen in the first place.