Italian car company Faralli & Mazzanti (F&M) is working on a new supercar called the F&M Mugello. By the looks of these teaser images, it's going to be mid-engined and presented in an exotic low-profile body.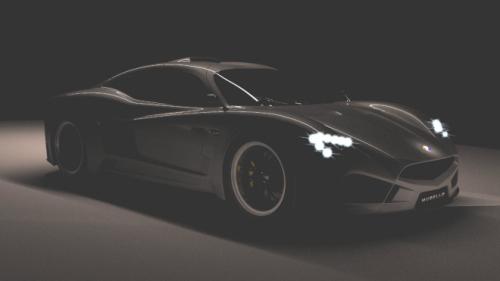 Specific details of the F&M Mugello are yet to be released, but going off these images, it will look the goods. Featuring a typically Italian long and low body, with sexy hips and a sharp and focused front end. The F&M Mugello is expected to be powered by a rather powerful V8 or V12 engine to match.
At the back, there's defined rear haunches that grasp the mid-engine layout, while further around the back a string of LEDs make up the taillights, with a large chrome-edged single exhaust poking out from underneath in the centre.
It certainly looks like there's plenty going on in terms of styling for the F&M Mugello, but with very little details released, it's difficult to get too excited about it, as it could be just another pipe dream. Even so, F&M is adamant and aiming to build five per year. Production is set to kick off next month.
Stay tuned for more details.