Following two quite vague teasers, Mercedes-AMG has now released some of the more juicy details for the upcoming GT R super sports car.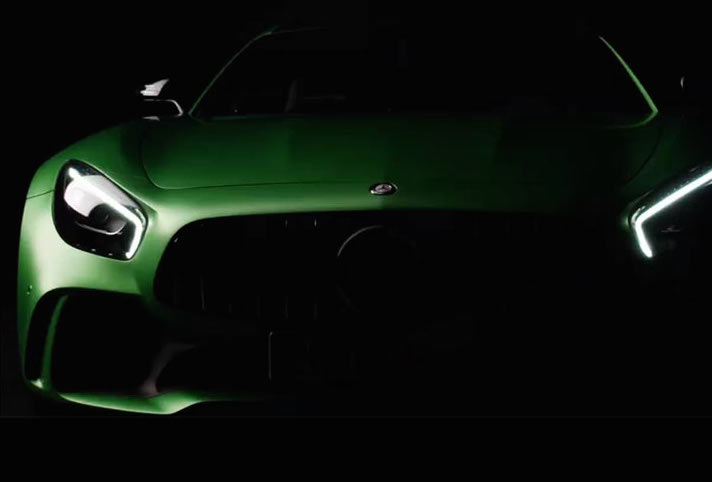 The Mercedes-AMG GT R will sit at the top of the foodchain in terms of the company's showroom sports cars. It's based on the GT, which is already a stand-alone coupe to give Benz some worthy competition against popular cars like the Porsche 911.
Mercedes-AMG has confirmed the new R variant will come with a boosted version of its new 4.0-litre twin-turbo V8 engine. Output is lifted from 375kW in the GT S to an impressive 430kW. This makes it one of the most power-dense vehicles on the market, considering its capacity.
Out on the tarmac the power translates to 0-100km/h in a confirmed 3.6 seconds and a top speed of 318km/h. Again, this puts it well in front of the standard AMG GT S which is able to conquer the sprint in a measly 3.8 seconds.
Also confirmed, although we all already knew, is a bespoke bodykit for the GT R. The company says it will come with a "substantial modified undercarriage", helping to reduce lift, along with larger front and rear spoilers as seen in the initial teasers.
We can also expect special suspension and brakes, lightweight wheels and higher performance tyres, as well as attention to detail revisions for the interior to set it apart from the regular coupe. Buyers will be offered an exclusive 'AMG green heel magno' exterior colour too, in reference to the Nurburgring.
All will be revealed in Brooklands, UK, near the old aerodrome and museum on June 24. Stay tuned for updates.