Not one to stay behind the times, Volkswagen has started taking orders for its new e-Golf model in the UK. The fully electric Volkswagen e-Golf will be available at 24 specialised dealers across the country.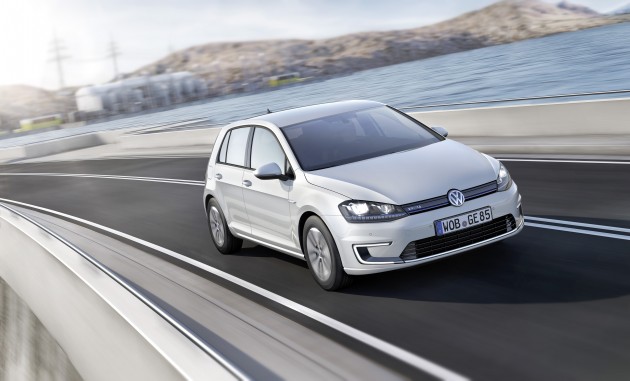 The e-Golf is Volkswagen's first crack at a fully electric production car and looks just like the latest Mk7 Golf. The electric motor churns out 85kW and an impressive 270Nm torque, and is powered by a 26.5kWh lithium-ion battery.
Official performance figures from Volkswagen have the Golf running 0-62mph (100km/h) in 10.4 seconds, which it reckons is just 0.02 seconds slower than the 1.6-litre turbo-diesel Golf.
Top speed comes in at 87mph (140km/h) and the battery has a range of 118 miles (189km).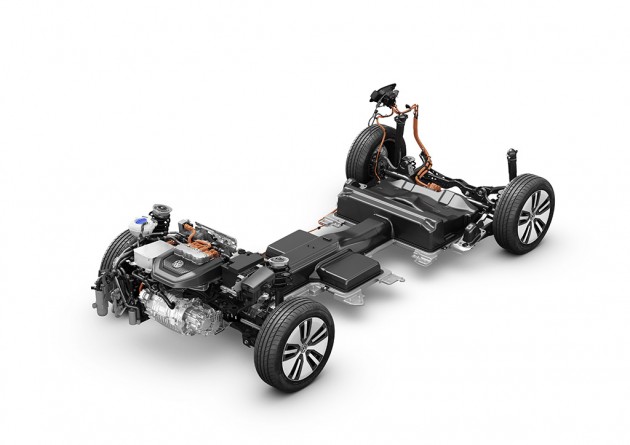 In an effort to use even less power, the e-Golf has three driving modes; normal, Eco and Eco+. The regular Eco mode cuts power to 70kW, reduces the air conditioning output and modifies accelerator response. Eco+ goes a step further by dropping power to 55kW, cutting the air conditioning altogether and again changing the accelerator response.
Other cool features include a five-stage regenerative braking system and full LED headlights, which is a first for a Golf. The electric version shares many interior features with the Golf SE model, but has a new style of aerodynamic alloy wheels.
There's no word on whether the e-Golf will be sold in Australia, but as demand rises it seems inevitability at some stage.