A spanking new McLaren 720S has been involved in crash in Belgium over the weekend. It's believed to the be first serious crash in a 720S since the model hit the market.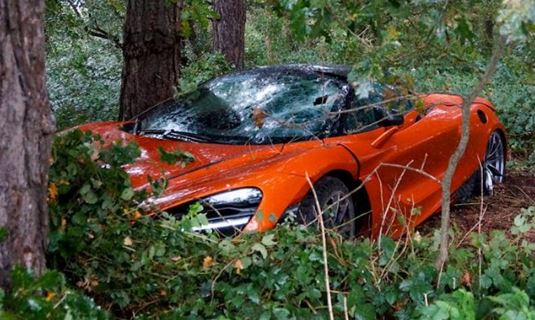 The McLaren 720S is the company's latest Super Series flagship model. It succeeds the 650S and even the original MP4-12C to some degree. In other words, it's a seriously quick and seriously powerful machine.
As we saw during the Australian debut of the car, the 720S's body features amazing aerodynamic attention to detail. Engineers worked hard to ensure the body design provides high levels of downforce – you know, the stuff that helps keep the car planted and on the right track.
Obviously there's only so much aerodynamics can do when a driver exceeds the expectations. As demonstrated here. It's understood the crash took place during the Zoute Grand Prix event in Knokke, with nobody reported to be seriously injured.
By the looks of it, thanks to these images from Instagram, the 720S spun off the road and ended up in some bushes. It's difficult to analyse the damage the supercar sustained, with most of the panelwork appearing to be relatively intact albeit surrounded by vegetation.
There is a chance of some more critical underbody damage though, such as snapped steering rods or suspension arms, which can turn out to be extremely costly. But the shiny orange paintwork still looks good, so that's a start.
As a reminder, the 720S is powered by a 4.0-litre twin-turbo V8 engine producing 530kW and 770Nm. It can accelerate from 0-100km/h in just 2.9 seconds. In other words, it's not a car for the fainthearted. In Australia it's priced from $489,900.