Cadillac has returned to the world of hybrid and electric vehicles with its latest iteration of the ELR. Keen to tap into some of Tesla's share in the ever-growing EV market, the 2016 ELR has been redesigned and re-engineered, sporting some performance upgrades over the outgoing model.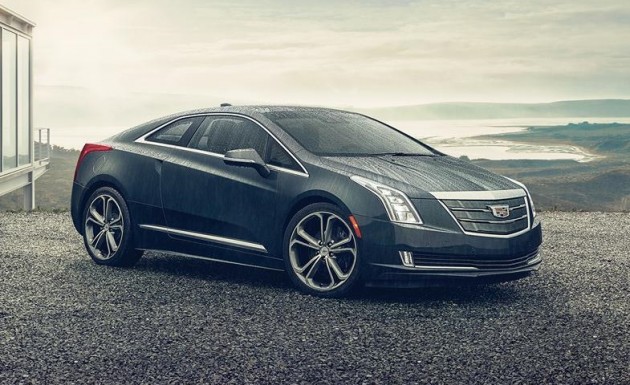 The lithium-ion battery pack has been improved, now with 17.1kWh, resulting in an electric-only range of 63km, up from 60km. The total range has decreased, however, from 547km to 530km. From completely flat the new ELR can be recharged in five hours using a 240V socket.
A 1.4-litre, 63kW four-cylinder engine acts as an on-board electric generator for the dual electric motors, giving the ELR an overall output of 174kW of power and 506Nm of torque. This results in improved acceleration, with 0-60mph (97km/h) coming up in 6.4 seconds (down from 7.6 seconds).
The ELR comes offered with Cadillac's Performance Package too, which adds 20-inch wheels with performance tyres, big Brembo brakes, recalibrated steering and damping control systems, as well as a sporty steering wheel. Johan de Nysschen, president of Cadillac, had the following to say:
"The upgraded ELR offers enhanced driving performance for buyers seeking uncompromising luxury and exquisite craftsmanship with electrification technology. It is unique in the luxury category, in that it completely eliminates conventional concerns over driving range, which has been the Achilles' heel of other competitors in the luxury segment."
The latest generation ELR will be offered in the US from $58,495, after tax credits are applied, making it almost $10,000 cheaper than the 2014 model.