A new special edition is being launched by Kia Australia, based on the petite Picanto, called the Picanto X-Line. It comes in as the new Australian Open Special Edition.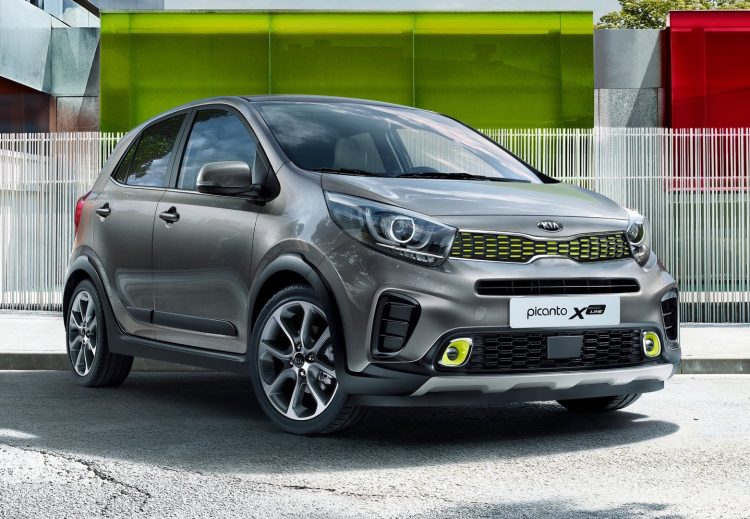 It's based on the Picanto GT-Line, with power coming from a 1.25-litre petrol engine that produces a mighty 62kW and 122Nm. In the X-Line, the engine can be matched to either a five-speed manual or four-speed auto, unlike the regular GT-Line which is an auto-only job in Australia.
You'll probably notice some of the distinguishing exterior features given to the X-Line. There's a special SUV-like bodykit with contrasting body accents, dual exhaust tips at the back, and bespoke side skirts and front and rear aprons. There's also a set of unique 16-inch alloy wheels.
Instead of lowered suspension, like what you might see on sporty hatchbacks, the Picanto X-Line comes with raised suspension. Yep, the ride height is increased by 15mm over the standard car. This will probably go down very well with the target market, particularly those living in a fast-paced city lifestyle where bumps and poorly-maintained laneways are commonly encountered.
Some enhancements are also applied to the interior, with premium seats given some red highlights (overseas model shown, with green highlights), a premium steering wheel for the driver, along with sports pedals and gear shifter. Kia Motors Australia COO Damien Meredith spoke about the special edition, saying:
"Since we first introduced Picanto into what we were warned was a dead segment, this little star has captured the imagination in a way which is nothing short of amazing. It has not only revived the segment but regenerated interest every time a new model or derivative has been introduced. The X-Line is continuing that trend."
The Kia Picanto X-Line is on sale now, and available in Alice Blue, Aurora Black, Clear White, Signal Red and Titanium Silver. Prices start at $16,990 for the manual and from $17,990 for the auto (drive-away).
Similar special editions are also being announced for the Sportage and Sorento. Both are specified to sit about the respective Si variants in the range, and come with various enhancements including 18-inch alloy wheels.