Ferrari has revealed its first-ever four-seat V8 turbo model. Say hello to the new GTC4Lusso T, also known as the new FF.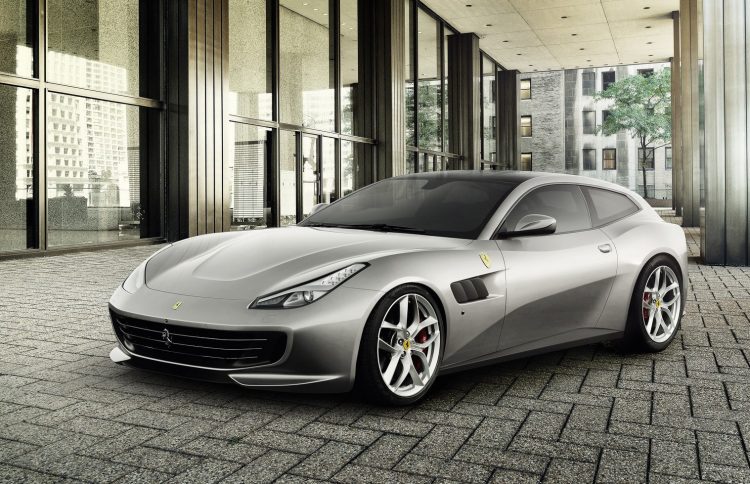 Following Ferrari's latest engine philosophy, the complicatedly-named GTC4Lusso T features a 3.9-litre twin-turbo V8, similar to what is seen in the 488 GTB. It produces 449kW of power at 7500rpm, and 760Nm of torque between 3000rpm and 5250rpm.
This is sent through a "rear-wheel-only drive" system (not 4WD as before) with rear-wheel steering and integrated Side Slip Control. The powertrain also includes Variable Boost Management which, at lower speeds, is able to eliminate turbo-lag.
Ferrari says this system is able to provide an enhanced feeling of longitudinal acceleration. In a statement, the company explained:
"Thanks to variable torque curves (VBM) between third and seventh gear, longitudinal acceleration is consistent through the ratios, increasing smoothly with engine speed, resulting in a feeling of vivid but superbly progressive acceleration."
As for the design, the GTC4 maintains the same shooting brake body style with a fastback-like silhouette with of course four seats inside. Passengers are treated to a "dual cockpit" architecture designed to provide a rewarding experience for both the driver and passenger. A 10.25-inch HD capacitive touch-screen sits in as the infotainment interface.
The new model will make its official debut at the Paris motor show at the end of the month, before going on sale by the end of the year.