Volkswagen Golf sales are currently being suffocated in the small car market segment in Australia due to the recent arrival of great products like the new Hyundai i30, along with the Toyota Corolla and Mazda3 continuing to dominate sales. To try and turn this around Volkswagen Australia appears to have jumped on board the scaled-down-variant bandwagon, with the announcement of the Golf GTI Original and Golf R Grid.
So far this year (through July), Volkswagen Golf sales are at 9999 units, which is down an alarming 19.7 per cent compared with the same period in 2016. This places the humble-yet-troubled peoples' car, recently entangled in the VW Group emissions scandal, in fifth spot. It's believed a lot of this downturn is attributed to extensive delivery times.
For the Golf GTI, probably the most attractive variant of the family, it's also suffering from the offence of recent additions to the sporty hatch market. You have the practical and quick Subaru Levorg, the great value Hyundai i30 SR turbo, and even cars like the Ford Mustang soaking up the thirsts of sports car enthusiasts.
Things may soon change though with the launch of the GTI Original and the Grid editions. You can think of the GTI Original as like the 'Core' or 'Pure' edition, which comes we fewer luxuries and creature comforts than the regular GTI but you get a dropped starting price.
Volkswagen Australia hasn't confirmed prices just yet but says the Original will be priced "below $40,000". The current GTI is priced from $41,430 (excluding on-roads). It will come with the same 2.0-litre turbo as the regular model, producing 169kW and 350Nm, matched to either a six-speed manual or dual-clutch auto with front-wheel drive.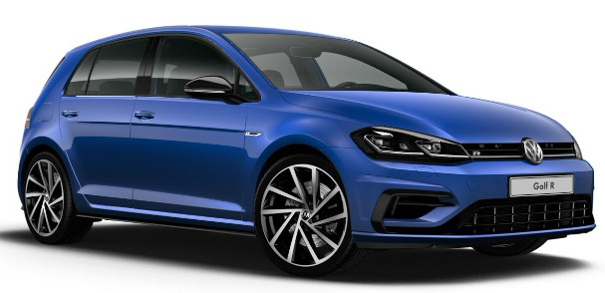 As for the Golf R Grid, this is also a toned down model but it still features the same 2.0-litre turbo as the regular R producing 213kW and 380Nm. It will be offered in both manual and auto, equipped with all-wheel drive.
Volkswagen says the Grid will be the first Golf R to be priced "below $50,000" in Australia, which is sure to make it an even more attractive proposition than it already is. Final prices haven't been confirmed, but the regular R retails from $52,990.
These new editions will hit showrooms in the next six months, with Golf R Grid arriving first during the fourth quarter of this year, followed by the GTI Original during the first quarter of 2018.