Volkswagen has had its share of troubles lately, but in its quest for redemption it is showing a friendly-looking electric minibus at the Consumer Electronics Show called the BUDD-e.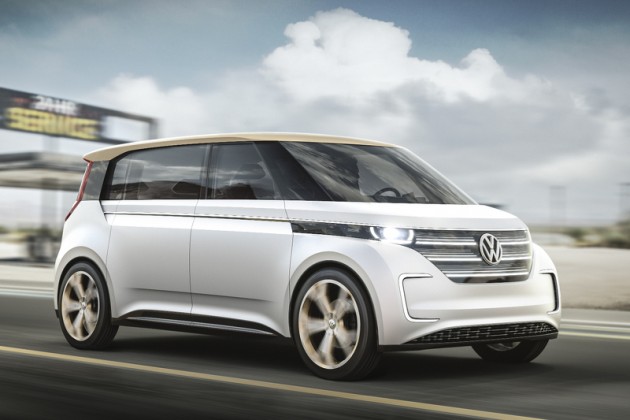 The BUDD-e debuts the company's Modular Electric Platform (MEB), dedicated to plug-in vehicles. It features a 101kW battery pack that is said to take 15 minutes to charge (like its potential platform-mate the Porsche Mission-E), while the other drawcard is an interior that features "comprehensive digitisation", with a large white panel with screens spanning the dashboard.
Consisting of three sections, the dashboard is split up into Drive (vehicle information i.e. speed), Control ( trip computer, vehicle status), and Consume (apps, music, messages, weather calendar). Hand gestures from the outside are used to gain access to the tech-savvy interior, with customisable lighting and other features.
Chairman Herbert Diess expanded by saying, "The microbus was pretty much the embodiment of peace, love and happiness," evoking Volkswagen's halcyon days where the minibus was a symbol of hippie freedom – a stark contrast to the shockwaves sent throughout the company after a year Wolfsburg would rather forget.
The diesel scandal has triggered a re-think of many Volkswagen Group models, including the planned second-generation Phaeton flagship, which was scrapped at an advanced stage to become a dedicated electric model. It now has to represent a different, more contrite company. The BUDD-e isn't confirmed for production but elements are sure to come through as VW seeks to build a more environmentally-sound image.