An image has surfaced online showing the silhouette of a potential Caterham SUV. The company has denied owning the image and rejected any association attached to it.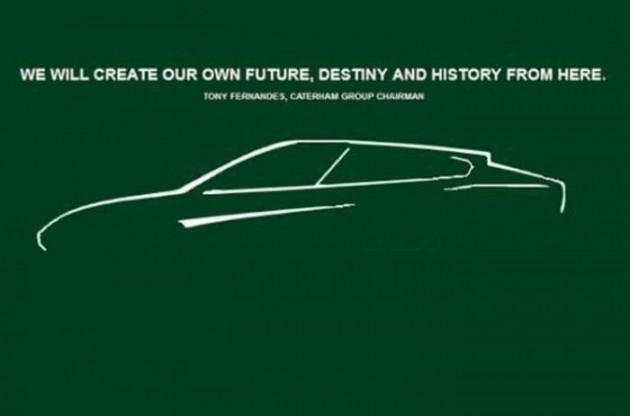 Sometimes design sketches are 'leaked' online to build up anticipation and to create marketing exposure. This could be the case with this image which recently appeared on Twitter.
Even though company boss Tony Fernandes is mentioned on the image, Caterham has abruptly rejected claims that it is an official sketch.
Caterham is planning to expand its business operations and develop more mainstream vehicles, including everything from city cars and compact hatches to SUVs – a separate motorbike division has even been set up.
Judging by the sketch, if it is legitimate, a Caterham SUV would likely take on a performance direction with a sharp and focused body. Potential engine options and specs are of course not yet known.
If the sketch is real Caterham could be about to announce something official in the very future. We'll keep you updated.