Bugatti has given out some teasers of its upcoming Chiron-based hypercar, the Bugatti Divo, ahead of its official debut at Pebble Beach this weekend.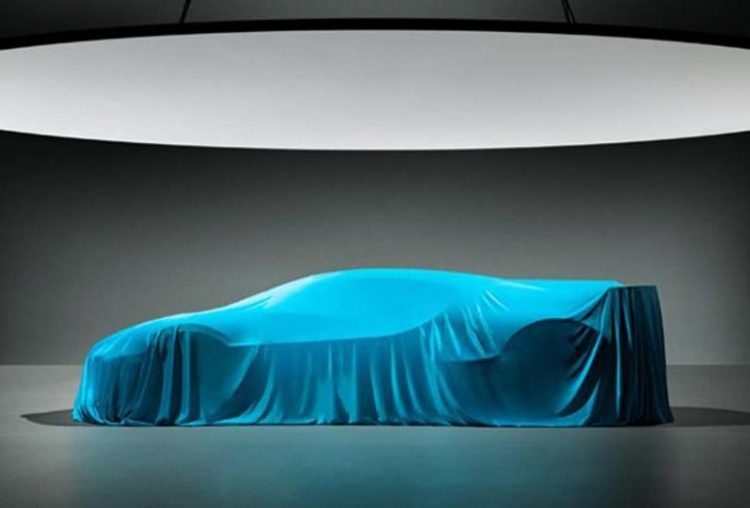 Set to be revealed in just two days, the Divo is expected to become the most hardcore offering from Bugatti, billed as a track-focused hypercar based on the Chiron with special aerodynamic and handling modifications to create the ultimate Bugatti track-slayer.
The Divo's name traces back to French racer Albert Divo who took out two consecutive Targa Florio titles in 1928 and 1929. In another historical nod, it's set to be styled by Bugatti's new coach-building division similar to the historical significance of Bugatti's affiliation with coachbuilders on cars like the Type 55 and 57. Expect some radical design changes over the Chiron. Frank Heyl, head of exterior design at Bugatti, said:
"We've kept and further developed our Bugatti design DNA features, but on top of that have also taken the opportunity to exercise our freedom and create a completely new form language."
That form language must have something to do with the massive rear wing outlined here. Several promos have popped up online previewing the Divo's exhaust note, sounding mighty fine as it nears the redline, followed by "Divo – August 24, 2018" preview signifying the Divo's official reveal.
In terms of the powertrain, it is expected that Bugatti will leave the 8.0-litre W16 quad-turbocharged unit unchanged, while extracting faster lap times through aero and mechanical tweaks, as well as weight saving measures; similar to the Chiron Sport. Bugatti's boss, Stephen Winklemann, has previously stated that:
"Happiness is not around the corner. It is the corner. The Divo is made for corners. With the Divo, we want to thrill people throughout the world. With this project, the Bugatti team has opportunity to interpret the brand DNA in terms of agile, nimble handling in a significantly more performance-oriented way."
For anyone keen enough, there's a live stream on Bugatti's YouTube page which is set to begin when The Quail: A Motorsports Gathering 2018 event kicks off on Friday afternoon (North American time).
Just 40 Divos will be made, and Bugatti is reportedly asking £4.42 million (about AU$7.76 million) for each. Check out the teaser videos below for more.