General Motors has announced it will invest $290 million into the modernisation of its Kentucky-based plant, famed for the production of the current Corvette.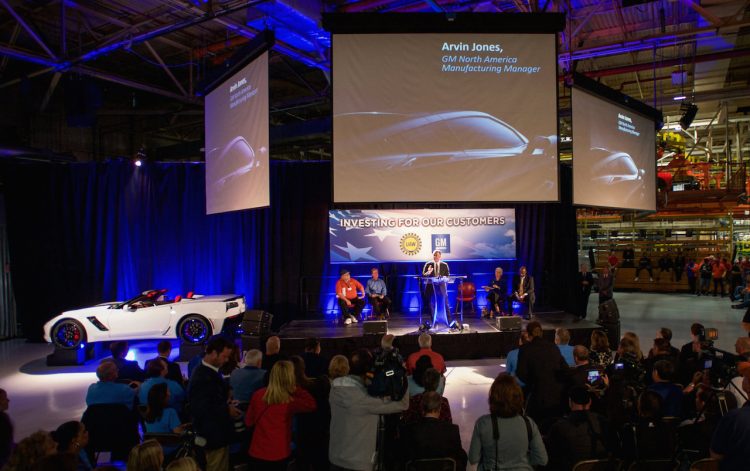 While GM hasn't issued a statement to address the new Corvette-related rumours, industry experts expect the investment is being made to prepare for an eventual redesign of the American muscle car.
The US automotive giant announced it would "upgrade and modify" the factory, and install technology and manufacturing process improvements. It stopped short of enticiing the automotive world with a mention of the next-gen Corvette.
Car & Driver has previously reported that an "impeccable source" told the publication that GM was developing C8 prototypes that would eventually become the eighth generation Corvette, set for a 2018 debut at the Detroit Motor Show.
The reported cited details that the current generation C7 Corvette will end its production in late 2018, having served just over a five-year tenure. The previous generation C6 had a production run of eight years, so some industry experts are signalling this report may be a little over-zealous.
Regardless, General Motors is committed to invest in upgrades for the factory, which currently produces the C7 Corvette. GM North American manufacturing manager Arvin Jones said in a statement:
"We are making technology investments that will continue to improve our manufacturing processes and ultimately the quality of our vehicles. We are putting Corvette customers first by building upon our world-class manufacturing process."
GM last year committed nearly half a billion dollars in investment on its Bowling Green plant in Kentucky, most significantly of which was slated for an all-new paint shop. The Bowling Green facility employs 940 workers.
General Motors says work on the just-announced $290 million investment will begin in the US summer.