The crazy little RenaultSport R.S. 01 has finally been revealed. It's Renault's latest racing car project that has been previewed a lot recently, showcasing a bespoke racing package inside and out.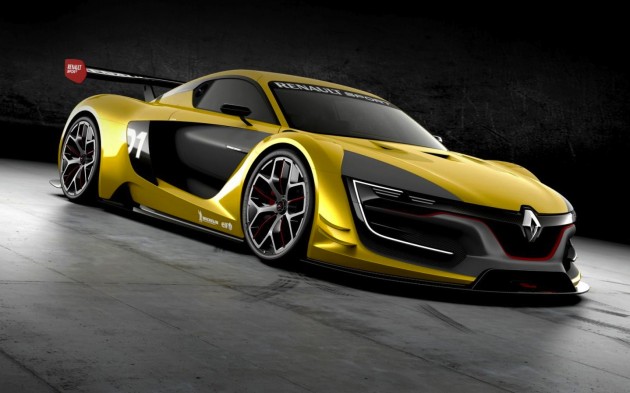 This isn't your everyday track day vehicle. Instead, this is a fully fledged GT car which will be certified for LMP1 racing standards and endurance racing, such as Le Mans. It sits fat with a 2000mm width and an overall height of just 1116mm.
The body is made from composites while the chassis is a carbon monocoque unit built to strict FIA regulations. There are custom wings and air intakes on just about every surface, as well as various active aero parts that help guide air over the car and increase downforce.
In the engine compartment behind the cabin is a 3.8-litre twin-turbo V6 engine taken from the Nissan GT-R. It produces 373kW of power and 600Nm of torque, within FIA regulations. From there the force is sent into a seven-speed Sadev sequential transmission with rear-wheel drive.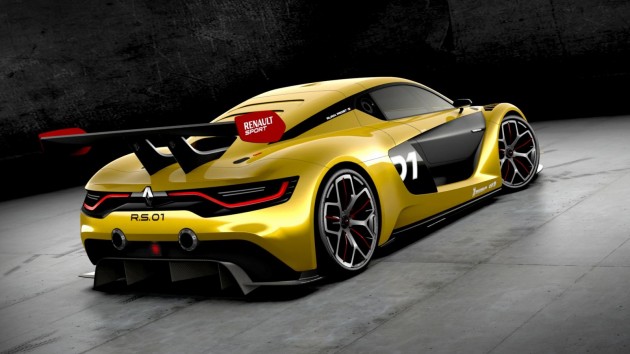 The entire vehicle package weighs just 1100kg, which means it will have an excellent power-to-weight ratio for when it competes in the World Series by Renault next year. Patrice Ratti, CEO of Renault Sport Technologies, spoke about the beast in a statement, saying,
"Renaultsport R.S. 01 is a racing car of extraordinary design, symbolising Renault's passion for motorsports. The spectacular design lines reflect in themselves the ambitions of this exceptional car, thanks to the efforts and enthusiasm of Laurens van den Acker and his team.

"Under the bodywork, it is packed with cutting-edge systems from Renault Sport Technologies. The aim is to achieve an advanced level of performance, delivering thrills for both the driver and the public. If we had to sum up Renaultsport R.S. 01 in a few words, we could describe it as a marriage between the beauty of Renault DeZir and the performance of Formula Renault 3.5."
Other highlights include 380mm brakes with six-piston calipers, Ohlins suspension, LED taillights, and a set of 18-inch Braid wheels wearing special Michelin tyres.
Look forward to seeing this out on the circuit soon.