The revival of classic British marque Bristol is in full swing, with an uncovered example of the upcoming Bullet speedster spotted out and about.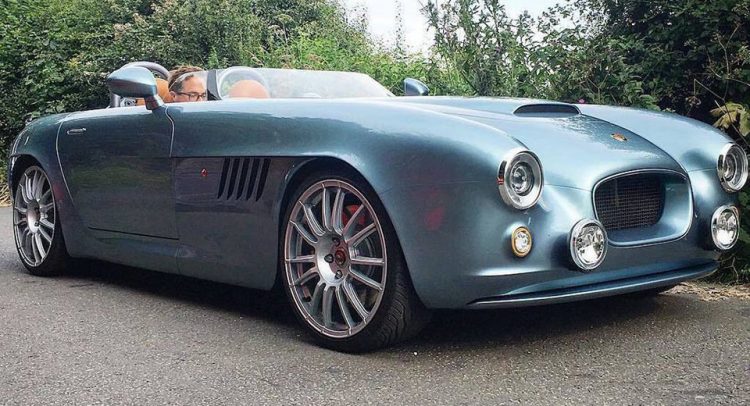 Revealed by Twitter user Electric Blue, the image shows a retro-inspired design evoking the Bristol 404 models from the 1950s – including grille treatment and headlight positioning. The new look is altogether more modern, with a two-seater layout and long dash-to-axle ratio. Around the back, there is a double bubble effect behind the two seats, plus two subtle aero fins and a traditional pop-up style fuel filler.
The new car will use a version of BMW's naturally aspirated 4.8-litre V8, continuing a lineage which began when Bristol (eponymously named after the town of the manufacturer) started hand-building cars. Back then, the company used 2.0-litre inline sixes, before switching to Chrysler-based Hemi's for later models.
The newest car is the product of Project Pinnacle, which commenced in 2015, to restart the fabled carmaker after it hit insolvency in 2011. Bristol isn't the only classic English marque getting the Frankenstein treatment next year, TVR is also reviving the Griffith with a Ford-based Cosworth V8, and a Gordon Murray iStream chassis made from carbon fibre.