A super-rare Mercedes-Benz E 60 AMG will be on display at the upcoming Motor World Classics event in Berlin, along with an example of the Benz Patent Motorwagen.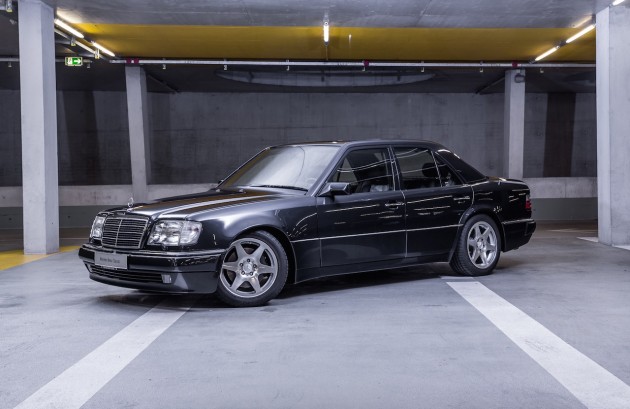 The Benz Patent Motorwagen is known as the very first car ever made. It was built back in 1886, featuring a 954cc single-piston four-stroke petrol engine producing between 0.5 and 0.7kW of power. It was capable of hitting speeds of up to 16km/h.
As for the E 60 AMG, this was a strict limited edition performance sedan based on the then 'W124' E-Class large sedan. Under the bonnet is a 6.0-litre V8 engine producing 280kW, capable of propelling the car from 0-100km/h in a respectable 5.4 seconds.
Just 12 examples were produced in 1993 and 1994 through AMG's custom order program, making it one of the rarest AMG models the company has ever made. It featured all of the subtle enhancements we've come to expect from AMG, including large alloy wheels, aero tweaks, and performance suspension and brakes.
Mercedes will also be showing a 280 SE 'W116' from 1973 in a rare Ikonengold metallic colour scheme. The 280 SE is famous for showcasing advanced technology and safety for its time, including the world's first production application of an electronic four-wheel anti-lock braking system (ABS). ABS brakes are now considered a mandatory feature on all modern vehicles.
The Motor World Classics event runs from October 8 to 11, at the grounds of Messe Berlin in Germany. Other companies and motoring clubs will also have various exhibits and classic cars on display for visitors to check out.