Local prices and specifications for the 2018 Audi A8 have been announced for Australia, following its initial unveiling in July last year.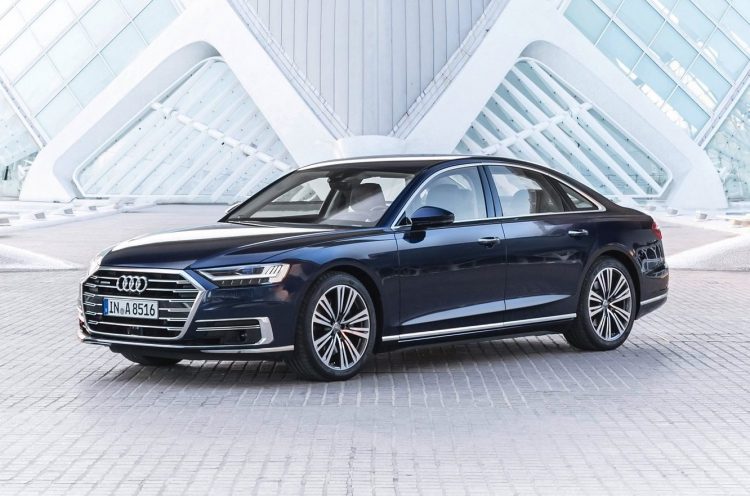 Australian buyers are being offered four different variants, spanning from the 50 TDI, 55 TFSI, to the L 50 TDI long wheelbase and L 55 TFSI long wheelbase. These digits, somehow, relate to the respective powertrains. The 50 TDI gets a 3.0-litre turbo-diesel V6 producing 210kW and 600Nm, while the 55 TFSI uses a petrol version developing 250kW and 500Nm.
Both powertrains incorporate a new 48-volt electric system, with power recuperation of up to 12kW. Audi says the system also supports start-stop operation from 22km/h, promising fuel savings of up to 0.7L/100km. It uses a 10Ah lithium-ion battery, helping the A8 coast at speeds between 55km/h and 160km/h with the combustion engine off.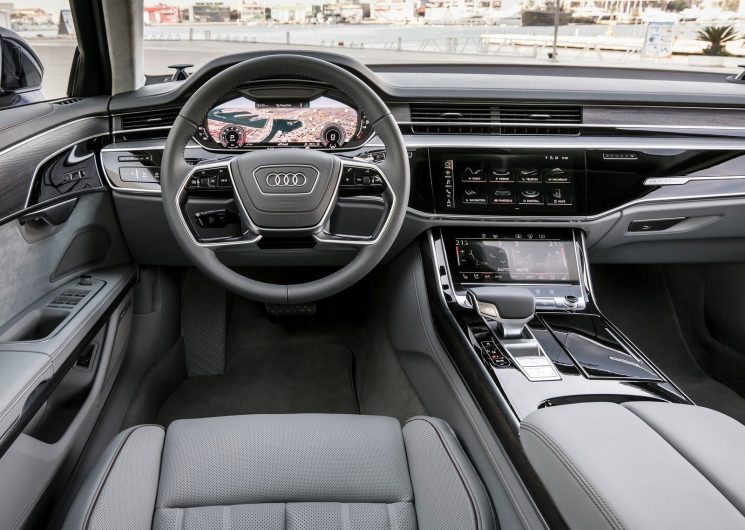 Ensuring optimum safety, the new range is fitted as standard with adaptive cruise control with Stop & Go traffic jam assist, 360-degree camera technology with 3D view, Audi pre-sense front and rear, Audi side assist with cross-traffic recognition, collision avoidance with turn assist, and head-up display.
Passengers are treated to a range of pampering appointments, including adaptive air suspension for a smooth ride, MMI Navigation Plus with 10.1-inch and 8.6-inch touch-screens for the on-board media and climate functions, with tunes played through a Bang & Olufsen 17-speaker sound system with a 730-Watt output.
Buyers do of course have plenty of options to choose from as well to help make their vehicles more exclusive and suited to their needs. Options range from higher-end audio systems, unique colours and trims, and ultra-luxury features such as rear entertainment packages.
The new model is available to order now from the following prices (excluding on-roads), with deliveries set to commence in July.
2018 Audi A8 50 TDI quattro tiptronic 210kW – $192,000
2018 Audi A8 55 TFSI quattro tiptronic 250kW – $195,000
2018 Audi A8 L 50 TDI quattro tiptronic 210kW – $207,000
2018 Audi A8 L 55 TFSI quattro tiptronic 250kW – $210,000