The first images of the all-new Skoda Kodiaq large SUV have hit the web, just hours before its official reveal.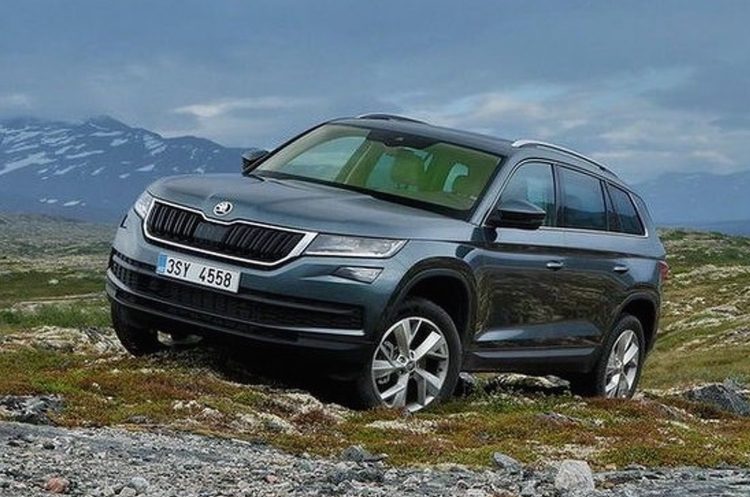 Skoda is planning to unveil its new seven-seat SUV today in Berlin (7pm CEST), but it seems someone has found and made public a set of images that appear to be taken from something official.
As we all expected, the new Kodiaq – named after a bear in Alaska – will take on the VW brand's latest styling theme. It features a sharp front end, drooping grille, and sophisticated LED headlights.
It's all inspired by the Vision S concept, although it is slightly toned down so it conforms to road legalities and such. There's a main panel line running the length of the vehicle, with well proportioned doors and conservative trimmings.
The interior, as we saw yesterday, showcases a typically-Volkswagen layout, with clean-cut lines and shapes, and a very user-friendly centre fascia with a large touch-screen up top.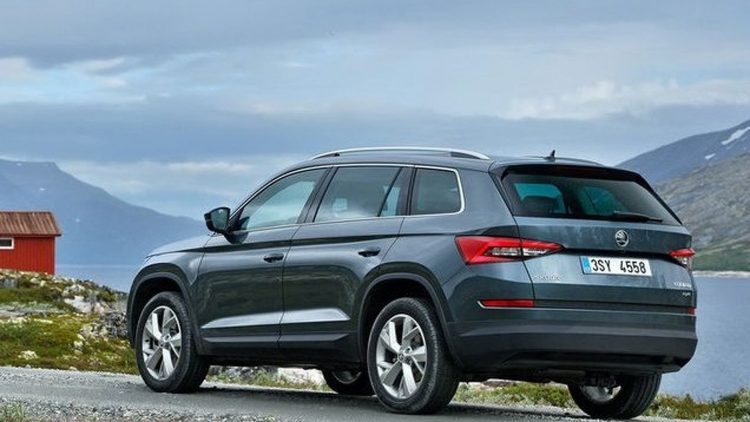 Buyers will be able to option for seven seats, or stick to the default five-seat layout. Skoda is boasting up to 2165 litres of cargo capacity in the five-seat model with the rears folded down.
Using Volkswagen Group's MQB platform, a range of turbocharged petrol and diesel four-cylinder engines are likely. Skoda might opt for the 206TSI 2.0L as the range-topper, and potentially the new-ish twin-turbo diesel found in the new Tiguan, which unleashes 176kW and 500Nm (overseas only, for now).
All will be revealed at any moment now, and we'll be able to digest all of the juicy details. Stay tuned.