The development of the next-gen BMW Z4 is coming close to an end, as prototypes are fine-tuned to make sure the new model offers genuine roadster characteristics when it debuts later this year.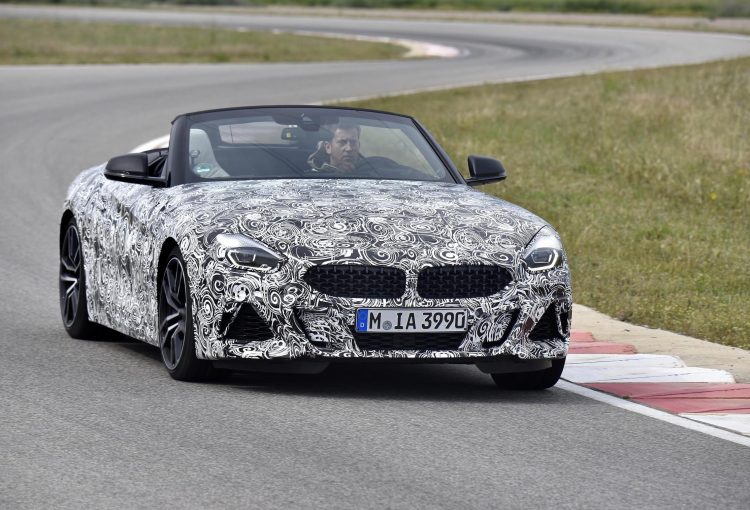 BMW has just confirmed the new Z4 will be topped by an M40i flagship variant, which will come with a 3.0-litre turbocharged inline six. Outputs haven't been mentioned yet, but a similar engine was recently introduced for the X3 M40i, produces 265kW and 500Nm.
Being a product of M Performance, this variant is set to come with a range of performance enhancements, including sports suspension, brakes, limited-slip differential, and aero features, as well as a number of bespoke highlights for the interior and cosmetic tweaks for the exterior.
Engineers are currently test driving prototypes at BMW's test centre in Miramas in the south of France. Autodrome de Miramas is being used to calibrate all of the drive and suspension systems, BMW says. Along with the Nurburgring, BMW says Miramas offers the perfect conditions to demonstrate the driving dynamics potential.
The facility has been used by BMW for over 30 years to develop its vehicles. It features a long asphalt oval, motorway ring for high-speed slalom, circular tracks, and handling courses. Speaking about the development, Jos van As, head of Application Suspension, said
"The vehicle concept of the new BMW Z4 is geared consistently towards agility and driving dynamics. The high level of body stiffness and the very rigid suspension attachment provide the perfect basis for a set-up that guarantees the performance qualities of a genuine sports car in terms of steering precision as well as longitudinal and transverse acceleration."
BMW is set to unveil the production version during the middle of this year at a special event in the US, and it's likely to make its European debut at the Paris motor show in September. Production will apparently take place at the Magna Steyre facility in Austria.