Ferrari is aiming to equip its main models with hybrid technology as soon as 2019, according to company executives.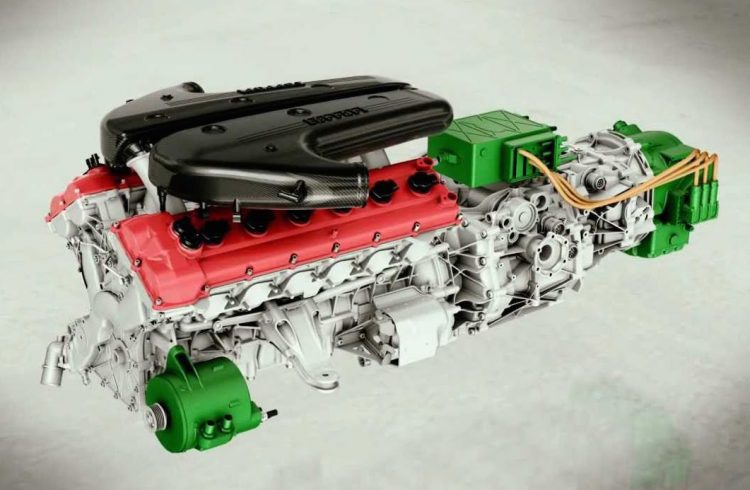 Ferrari's CEO and head of Fiat Chrysler Sergio Marchionne said in a conference call to investors that future products will receive a power boost from some form of hybridisation.
Marchionne justified this move by telling investors that in the pursuit of speed, hybrid powertrains offer power benefits while reducing the vehicle's emissions, which are coming under increasingly stringent laws from the European Union.
Under Marchionne's leadership, Ferrari says it wants to sell 10,000 cars annually by 2025. Marchionne told press that:
"Although I neither commit to this nor do I give any sort of certification of it being our objective, it is possible that the [annual sales] number could be well in excess of 10,000 cars in 2025."
The problem for Ferrari is that producing over 10,000 units per year means that the Italian manufacturer is no longer exempt from some fuel and emissions regulation that it could previously side-step.
Ferrari's boss said that future Ferrari products will have an internal combustion engine, coupled with a hybrid system to "yield additional performance", which will also allow Ferrari's vehicles to pass emissions tests.
This, Marchionne says, represents "a fundamental shift" for the brand, as it eyes expansion plans. Marchionne added that it is easier "to generate profits and cash if we stick to cars while at the same time look at the extension into luxury at a more reasonable pace."
However, the Italian supercar manufacturer won't be looking to increase sales profoundly as it toes the fine line between expansion and retaining the exclusivity of its vehicles.
The announcement comes after Ferrari stocks jumped seven per cent at the start of the week's trading, after it posted a 10 per cent rise in third-quarter core earnings, with sales up eight per cent.