BMW has shown off a rather interesting piece of furniture at the 2017 CES which doesn't even have wheels. Instead, it's a static interior display of the future.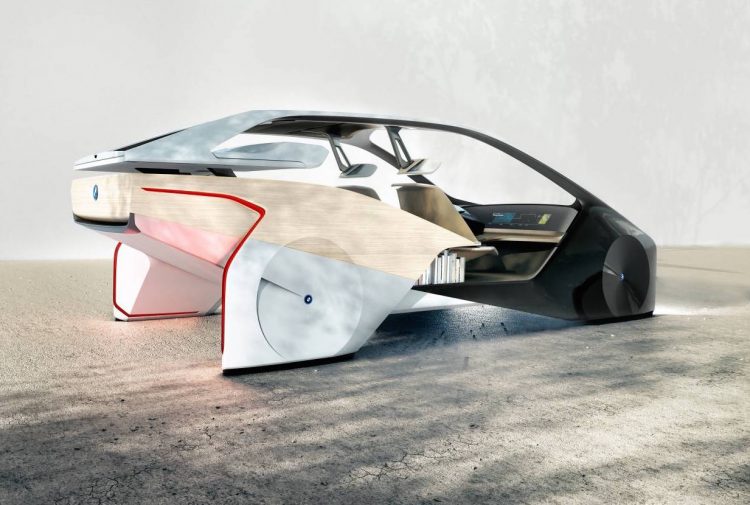 The 'I Inside Future' is a static interior with four minimalist seats integrated into the bodywork, and overhead headrests for the front. The wooden wraparound bodysides coalesce into the front passenger backrest, providing a neat storage area underneath for books.
The layout of the front cabin features a retractable steering wheel and a large swept-back infotainment screen. Below that is BMW's HoloActive Touch system, that features a floating 3D display for drivers to select navigation, entertainment and communication settings. Hand and finger gestures control the system.
In addition, the BMW Mobility Cloud is being showcased, as a form of digital personal assistant that can handle things such as planning to augmented reality information that appears on buildings as the vehicle drives past. Virtual reminders can be set to flash on the screen before a navigation destination has been set, for example. This is all powered by Microsoft's Cortana software, that enables voice control.
Also on display is a BMW G30 5 Series that has been outfitted with fully autonomous technology. This technology could point to the iNext car due in 2021, that promises to be an electric and fully-autonomous vehicle.