Toyota and TRD have officially unveiled the TRD Toyota GT 86 at the 2012 Tokyo Auto Salon. The Gazoo Racing Toyota GT 86 is also on display at the show.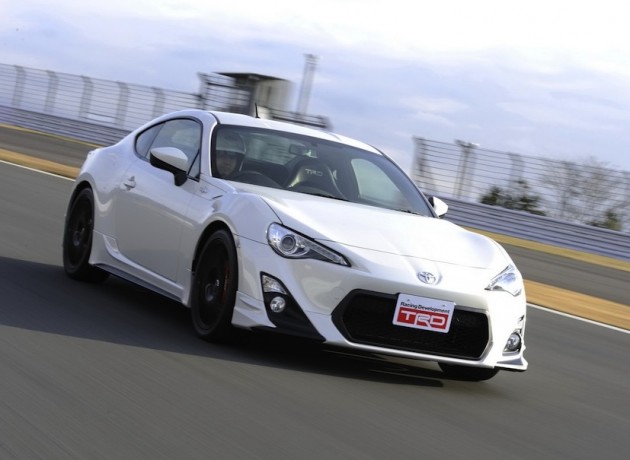 Unfortunately, there's no supercharger beneath the TRD Toyota GT 86's bonnet, as previously speculated. Instead, it comes with a full catalogue of TRD accessories and mechanical upgrades.
Firstly, you'll notice the complete TRD bodykit including a new front bumper bar and front spoiler, matching side skirts, and a new rear bumper bar with integrated chunky rear diffuser and lip spoiler. The rear also showcases quad-outlet 'high-response' exhaust pipes giving it that rocketship-look.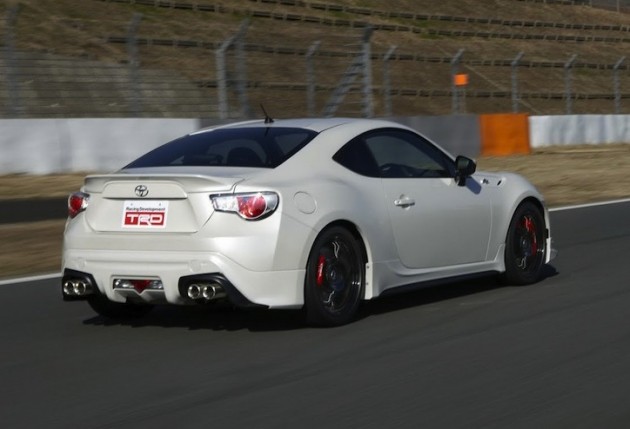 Mechanically, the TRD Toyota GT 86 gets new black 18-inch allow wheels, new stabiliser bars, fresh suspension with ride-height adjustment, and a front carbon fibre strut brace and member brace. It also gets 355mm discs brakes on the front with six-piston calipers, and 345mm discs on the rear with four-piston calipers.
Although the new exhaust system may give the TRD GT 86 a slight boost in power, it isn't enough of a deal for TRD to announce. Expect the factory GT 86 2.0-litre naturally aspirated boxer engine power to be slightly boosted from its 147kW and 205Nm rating.
Inside, there's a new set of sports seats, a trio of gauges for oil and water temp, and one for oil pressure, as well as a TRD gear knob.
It's already an awesome car for Toyota, one that will certainly be a hit with enthusiasts and more hardcore tuners. It's a bit of a shame though that TRD couldn't provide even a mild tune for the engine, boosting power to around the 190-200kW mark.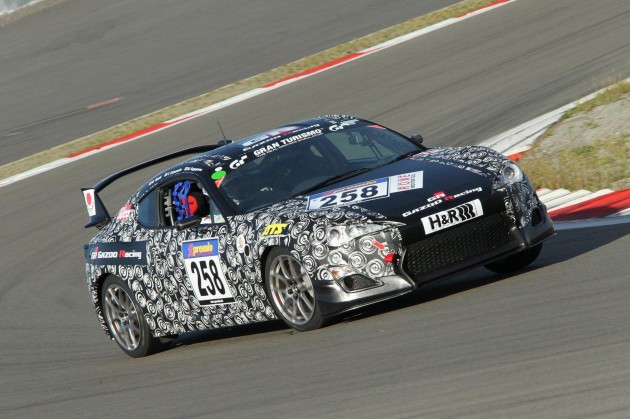 Also on show is the Gazoo Racing Toyota FT 86 which competed in the 2011 Nurburgring 24 Hour. It features the full camouflage-style livery and the same powertrain as the production GT 86. The team will return to the Nurburgring 24 Hour this year with a specially-developed GT 86.
Stay tuned for details on Subaru's effort at the show, with the co-developed Subaru BRZ.