Remember the BMW M5 drifting stunt from the other day? An official Guinness World Record has now been acknowledged. Actually, two records have been claimed.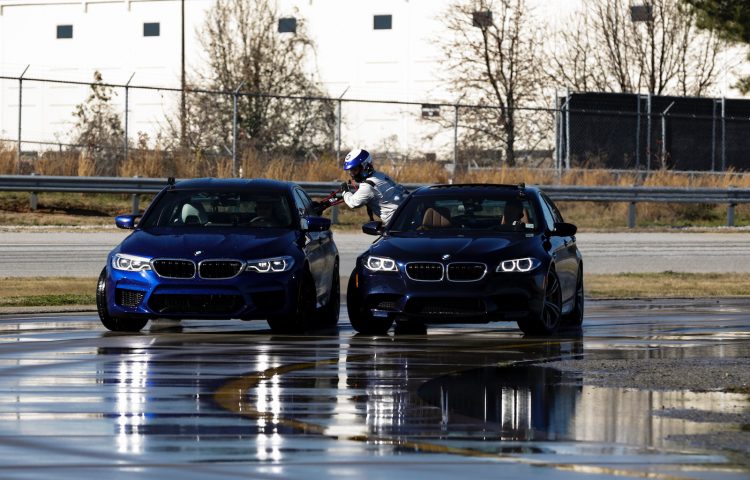 A new BMW M5 was used to set the longest drift world record at the BMW Performance Center in the US. With driving instructor Johan Schwartz behind the wheel, the M5 managed an incredible sustained drift of 232.5km.
As the car needed to be refuelled during the drift, a second M5 (previous-gen) was used to drift along side Schwartz, with a special hose stretched out by a passenger to fuel the car. In doing so, the team also claimed a new record for the longest twin vehicle drift, with a distance of 79.3km.
These have been officially verified by Guinness World Records, and all undertaken within an eight-hour period. Matt Butts from Detroit Speed carried out the daring stunt of refuelling the car. In a statement he said:
"Although we practised the refuelling several times before the Guinness World Record title attempt, there was very little margin for error. We're very excited to have played a part in Johan and BMW recapturing this record."
The records are noted down as "water assisted" drifts as they were achieved on the BMW Performance Center skid pad. We'd imagine drifting for such a distance on dry tarmac would have probably finished the tyres. Check out the video below showing the stunt.
BMW Australia is launching the new M5 during the second quarter of this year. Prices will start at $199,900, with a special First Edition kicking off from $229,900.