Renault looks set to announce a limited run version of the Clio R.S. 16 at the Paris Motor Show next month, which could make it one of the most hardcore hot hatches ever produced.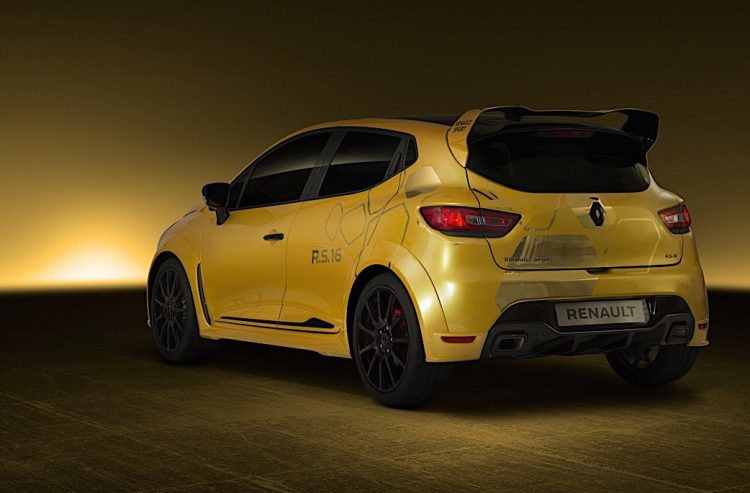 The news comes out of France from French publication, Caradisiac. Production is said to be limited to 500 units, at around €40,000 each, or just under $60k of our money.
The company has hinted before at a production possibility, with Renault Sport's passenger car MD, Patrice Ratti saying:
"We all recalled the impact made by Clio V6. We wanted to create a technical concept car with extraordinary performance levels but which was more realistically priced. We, therefore, had to keep our feet on the ground and use simple, ingenious solutions to achieve a vehicle that could be type-approved."
We've covered the Renault Clio R.S. 16 before. To jog your memory, this is essentially a Clio R.S. with its 1.6-litre turbo and DSG-only drivetrain ditched for the Megane 275, more aggro 2.0-litre turbocharged donk of 201kW and 360Nm, plus its six-speed manual gearbox.
In a smaller, more nimble car that weighs some 84kg less than even the stripped out Megane R.S. 275 Trophy R, the front-wheel drive Nurburgring lap record looks like a real possibility. That's if it all comes true. Stay tuned.