Kia has released some rather fetching renderings of the all-new 2019 Kia Cerato ahead of its public unveiling at the North American auto show next week.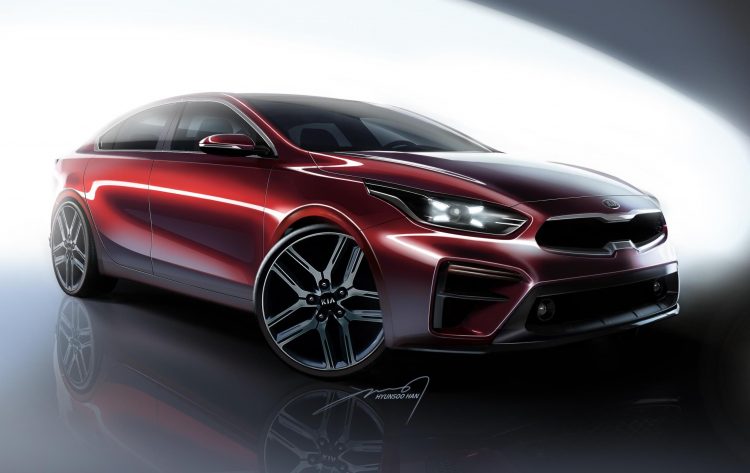 Known as the Kia Forte overseas, the new model will showcase a very sporty and modern design with some cues inspired by the Kia Stinger sports sedan. Kia says the biggest change is going from a cab-forward layout to a more athletic swept-back profile.
The roofline appears to take on the fashionable four-door coupe theme, while the rear end is chunky down below for the diffuser area and then cradled up above for a lifted stance. There's also separated taillights with the indicators and reverse lights located down below.
As for the interior, it goes for a horizontal design with clean lines and as few buttons as possible. The company says most of the buttons are "intuitively placed" below the large touch-screen interface, with plenty of functions packed into the screen. Some spoke-style air vents complete the decor, similar to those on the Stinger.
Kia Cerato sales have been going quite strong in Australia, with 18,731 units sold during 2017. This figure is up a whopping 42.9 per cent on 2016 figures, making it the four best-selling vehicle in the class.
All will be revealed at the Detroit show, which officially opens its doors to the public on January 15. Stay tuned for plenty of highlights.