Lexus's range of SUVs is about to expand with the expected Tokyo Motor Show debut of the production UX baby SUV and seven-seater RX.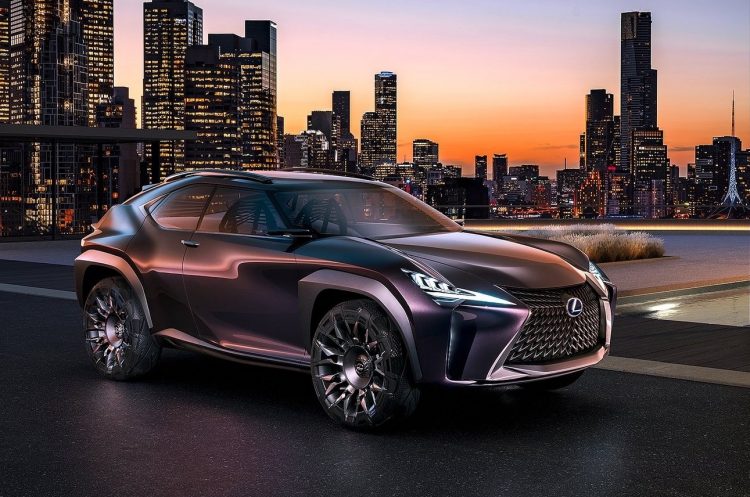 According to Autocar and Japanese publication Excite, an extended wheelbase Lexus RX SUV in the form of the RX 350L and RX 450hL will be rolled out at the 2017 Tokyo Motor Show in October.
This should give the RX a more competitive stance in the large premium SUV segment. A three-row Lexus RX will bring it into line with some German rivals that are offered with three row seating, such as the Audi Q7 and BMW X5.
Patent applications for UX 200, UX 250 and UX 250h show Lexus is also serious on a compact SUV to slot underneath the RAV4-based NX. The C-HR and its TNGA architecture are set to serve as the basis for the vehicle, just as some lower tier Audi models use the Volkswagen MQB toolkit.
A concept version of the UX debuted at the 2016 Paris Motor Show, featuring wild purple paint, an outrageous interpretation of the company's grille, and bold surfacing. The interior showcased a new type of seating in the form of the 'Kinetic Seat Concept', along with a 3D infotainment display. There was also surfacing which mirrored an anechoic chamber but some of these more radical elements are unlikely to see production.
Lexus doesn't currently offer anything to rival the Audi Q2, BMW X1, and Mercedes GLA-Class. The UX will come in to swipe some of the sales from these.