The latest Buick Regal, which was sold in Australia as the Opel Insignia and will soon be launched and rebadged as the Holden Insignia, has been given high praise by tough US publication Consumer Reports. The magazine recently pitched the Regal against the updated Volvo S60, which also garnered solid acclaim.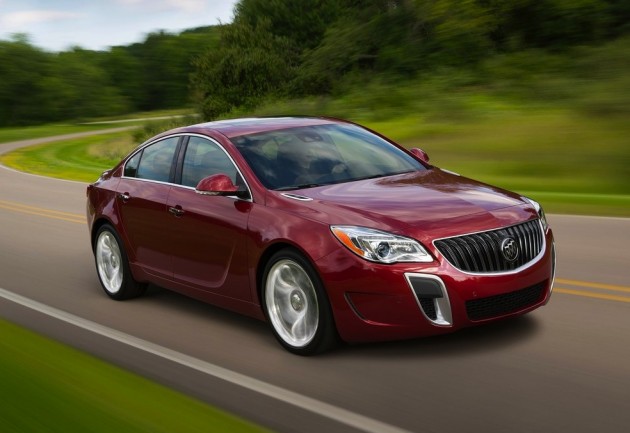 Buick recently introduced an update for the Regal, along with Opel and Vauxhall under the Insignia badge. In recent tests the sedan was rated 83 points, which is just one point away from what the high profile magazine gave the class-leading BMW 328i.
To give this some perspective, Consumer Reports has given the Audi A4, Lexus IS, Infiniti Q50, and the Volkswagen CC all a rating below 80. The only other models to come close are the updated Volvo S60, which scored 80 points, and the Mercedes-Benz C 250 with 83 points.
According to the report, the updated engines helped push it further than ever before. It's equipped with a revised 2.0-litre turbo producing 193kW, resulting in a quicker and more efficient premium sports sedan. Jake Fisher, director of automotive testing at Consumer Reports, said,
"The Regal is a thoroughly developed and satisfying mid-sized sports sedan that's more reminiscent of a German sports car than the softly sprung luxo-barges that Buick was once known for."
Unfortunately – or fortunately, depending on your view – Holden Australia is only introducing the hot VXR version next year and not any of the more regular versions. The VXR features a 2.8-litre twin-turbo V6 producing 239kW. We thoroughly enjoyed the Opel Insignia OPC, which is essentially the exact same vehicle, when we tested it last year.
Although Consumer Reports is a US publication, the testing procedures the team implement are among the toughest in the world. The fact the Regal was rated so highly is great news for Holden fans, as there is plenty to look forward to from GM's international product portfolio.
You can read our Opel Insignia Australian launch review and Opel Insignia OPC review for more information.