Italy's most powerful street-legal supercar has broken the veil, but you won't see a prancing horse or raging bull on the front of this 745kW monster. Introducing the Mazzanti Millecavalli – the name being a Tuscan hint to the amount of horsepower lurking beneath.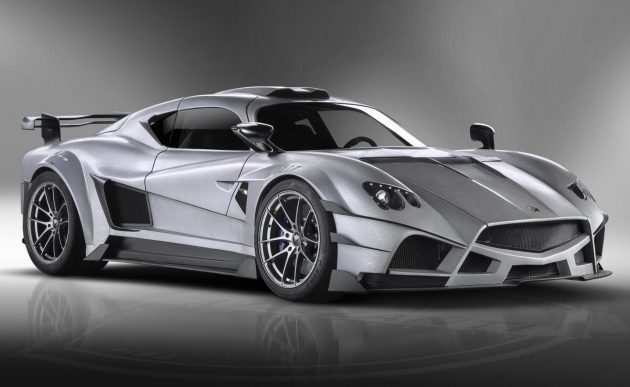 It takes the honour as Italy's most powerful piece of automotive exotica. With no less than 7.2-litres of twin-turbocharged V8 madness in the engine compartment, the headline figures are impressive.
At full throttle there's 745kW of power (1000hp) and 1200Nm of torque. This translates into a claimed 0-100km/h sprint of just 2.7 seconds, with continued acceleration ending at a top speed of 402km/h.
To put that into context, its nearest rival, the all-conquering Ferrari LaFerrari packs a similar punch of 708kW, but is down just under 300Nm in terms of torque – a massive difference. It transfers this obscene amount of power through a six-speed sequential transmission.
The Millecavalli is fitted with high-performance Brembo brakes that in less than seven seconds will take you from 300km/h to a standstill, also partially due to its super-lightweight construction and 1300kg weight.
Founder, Luca Mazzanti, is staying tight-lipped for now, keeping the automotive world eager to see more of the Millecavalli, but the car is currently on display at the Turin Auto Show.
Only 25 units will be produced in a super limited-edition run by the Tuscan marque, with three already accounted for at the time of writing. You'd best be quick if you're interested.