Renault will unveil a couple of funky new SUV concepts at the Auto Expo event in India later this week, based on the KWID compact crossover.
The Renault KWID is a unique compact SUV made for select markets, mainly India at this stage. Renault is showing off the sporty potential of the micro machine with the KWID RACER and the KWID CLIMBER.
Starting with the KWID RACER. The SUV gets a cool blue and red colour scheme with a bespoke bodykit giving the concept a definite improvement in stance and presence. A set of 18-inch alloy wheels are added in too, which are huge for such a small vehicle.
It doesn't stop there either. The interior comes with proper bucket seats for two with harnesses, a roll cage in the back, a flat-bottom steering wheel, and Alcantara and Titane black trimmings spread throughout.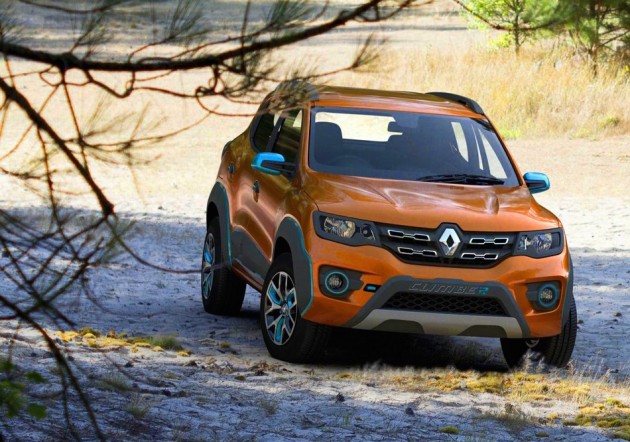 For the KWID CLIMBER, it has been set up to be more of an off-roader ready for all terrain conquering. The suspension is revised to lift the body further from the ground, while the regular tyres are exchanged for aggressive bogger-style hoops. There's also improved underbody protection, new LED lights, and some tweaks to the interior.
In the engine compartment the normal KWID uses a 0.8-litre three-cylinder engine producing a mighty 40kW and 72Nm, connected to a five-speed manual. However, Renault is using the Auto Expo event to unveil a new 1.0-litre unit that will soon become available.