The Chrysler Portal concept has been revealed ahead of its debut at the Consumer Electronics Show tomorrow.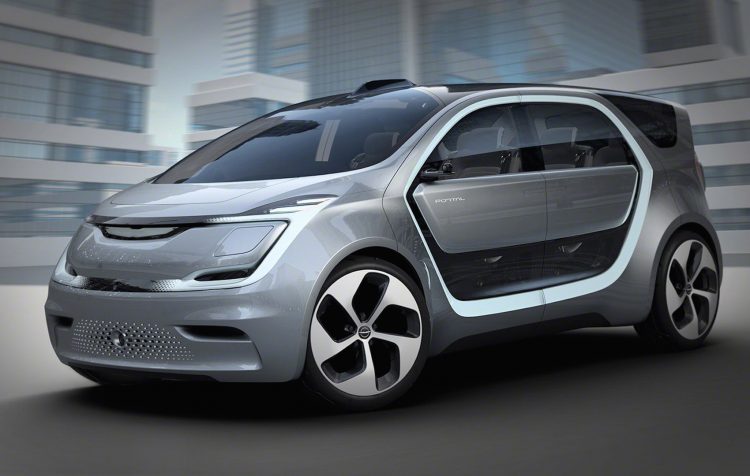 Drawing cues from the Pacifica (Voyager replacement) van, the all-electric minivan is designed to ensnare interest from the coveted 'millenial' generation product planners are always sending themselves into a frenzy over.
Stylistically, it has a false grille with a lower grille incorporating sensors and several bubble holes. Those sensors give the Portal level 3 autonomy, which means it can drive itself on the freeway, but biometric technology, such as facial recognition, is said to be something that can also be adopted.
A 100kWh battery pack gives 400km of range, and a 350kW fast-charging device will give the car 240km of range in just eight minutes of charging.
Inside, you'll find 10 mobile docking stations and a three-part LCD screen that spans the entire dash and appears to be divided into three sections, including vital information (speed, fuel, etc), car/infotainment, and entertainment for the front passenger.
The steering wheel has aviation-inspired grips but there is not much to glean at this point until the car is rolled out on press day. We look forward to bringing you more CES updates over the next couple of days.