Following a preview yesterday, BMW has now gone ahead and unveiled the i3 Shadow Sport special edition at the LA Auto Show.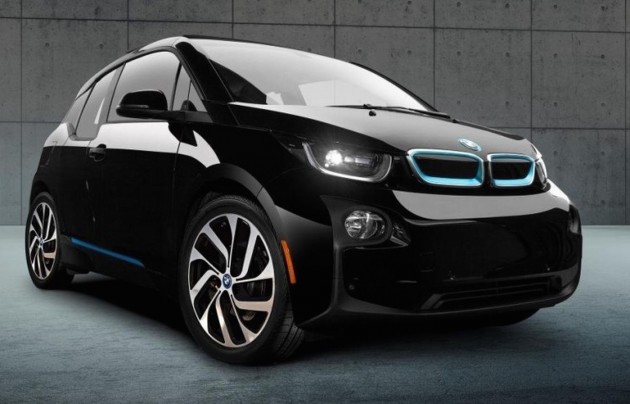 As predicted, the special edition is merely a range of sporty cosmetic highlights, including some blue trimmings and an optional Deka World grey interior. It's based on the electric-only version of the i3 and not the version with the range-extending petrol engine.
Unique features include a Fluid Black exterior colour – black isn't usually a factory option for the i3 – blending in with a full glass moon roof. A set of turbine-style 19-inch wheels are also fitted to dress up the exterior.
No changes are made to the powertrain, leaving the 22kWh electric motor to its usual 125kW output. It can perform 0-100km/h in 7.2 seconds, partly thanks to the carbon fibre body and low kerb weight of 1195kg.
The Shadow Sport edition will go on sale in the US market only, starting from US$47,400.