We're sure everyone will agree, the E30 BMW M3 is a very cool car. Wagon versions of fast cars are generally regarded as pretty darn cool as well. Up for sale is a very unique blend of the two. Yep, an E30 BMW M3 wagon.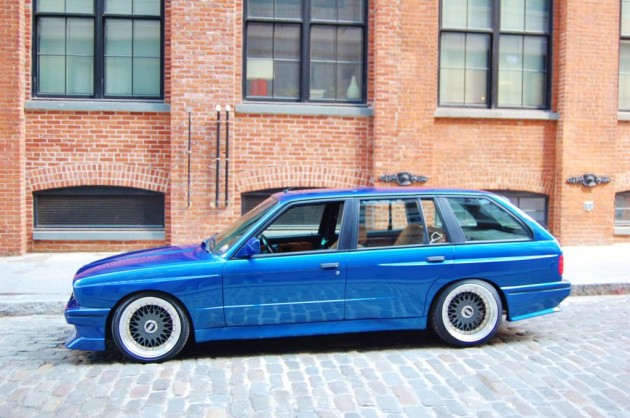 BMW aficionados will be quick to point out there's no such thing as an E30 BMW M3 wagon. And they'd be right. However, it hasn't stopped a keen enthusiasts from making a custom one.
The project is based on a 1991 BMW 318s coupe. It was then converted into a wagon and feature as much E30 M3 stuff as possible, including the full bodykit and body panels. It's also made up of plenty of custom work, with carbon fibre air intakes, a shaved bonnet, and a full respray.
Under the bonnet is where things get even more interesting. Instead of the E30 M3 four-cylinder there's an E36 3.0-litre six-cylinder taken from the M3. The 'S50B30' unit has been prepped with new seals and gaskets and pumps and is ready to sing.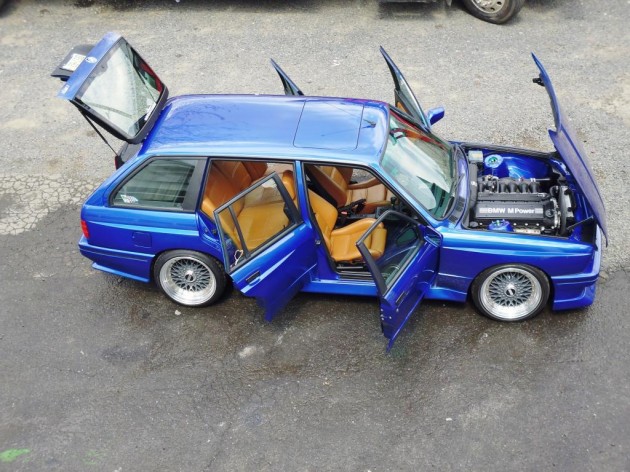 From the engine, power is sent down into a five-speed manual transmission and then into a limited-slip differential equipped with 3.46:1 gears. There's also new suspension with M3 bushings, rear control arms and front links, along with camber plates and a 320 brake booster.
According to the owner the car is spotless with everything either new or rebuilt and modified. It's also won a number of show car awards and it's been in magazines. Even the interior has been refurbished with fresh E30 M3 fixtures.
Unfortunately, since we've been writing this up the car has been sold. You can see the eBay ad here although it might be taken down soon.