A new super-size SUV is on the way from BMW, called the X7. BMW has reportedly been working on it alongside a Rolls-Royce SUV since 2013.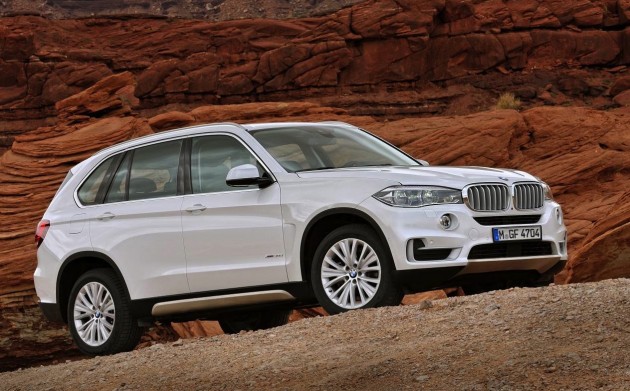 According to a Motor.es report, the BMW X7, codenamed G07, is being developed with a confirmed Rolls-Royce SUV and will share many components. Both are set to be based on the next-gen 7 Series platform known as the HPLC.
It's understood the suspension components and chassis layout will mimic what's featured on the X5, while the body will be larger with a much larger cabin. Rear seat space with three rows will also be the focus so it can compete against the Mercedes-Benz GL-Class. Although you can option the current X5 with seven seats, the X7 is likely to come with seven seats as standard.
As for the engine and driveline, reports suggest both rear- and all-wheel drive versions will hit production. There's also talk of a hybrid variant borrowing technology from the recently revealed X5 xDrive40e.
Interestingly, a monster V12 'xDrive60i' could potentially top the range. The engine would be similar to the V12 used in the current 760Li, which is a 6.0-litre twin-turbo producing 400kW and 750Nm.
The V12 does seem a likely option given the X7 will be based on the next 7 Series, and BMW will have to engineer the platform to suit such an extravagant engine so that it's ready for a Rolls-Royce badge.
BMW is expected to launch the X7 in the next two years. It, as previously confirmed, will be built at the company's Spartanburg production facility in the US.