How's this for a cool virtual concept? It's called the BMW CS Vintage Concept, and it's a special recreation of the BMW E9 with hints of the 1965 BMW 2000 CS, all designed by David Obendorfer.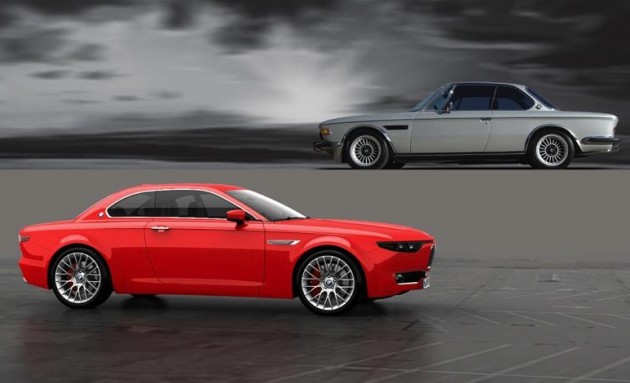 David Obendorfer has been responsible for a number of very interesting ideas in the recent past, including recreating the classic Fiat 124 and Fiat 500.
The original BMW E9 was a unique two-door coupe built by coachbuilder Karmann from 1968 to 1975. It was based on the CS which arguably became the foundations of BMW's heritage for creating driver's sports coupes.
As you can see, the CS Vintage Concept carries over BMW's traditional twin circular headlight design modernised with LEDs, with a simple yet very modern interior. Obendorfer said,
"The interior design is minimalist with simple lines and high quality materials such as wood or hand-stitched leather. It lacks references to the BMW coupés of the 60s such as the four circular instruments that on the CS Vintage Concept become four small TFT screens two of which are freely programmable. The central hideaway monitor displays navigational and infotainment data."
At this stage there are no plans for production. It will likely remain as a digital classic only.