As sales of the new G11 BMW 7 Series haven't fired up as much as the company had hoped, new variants are planned before the end of the decade including a stately two-door to rival Mercedes's S-Class Coupe. This could be the long-rumoured new 8 Series.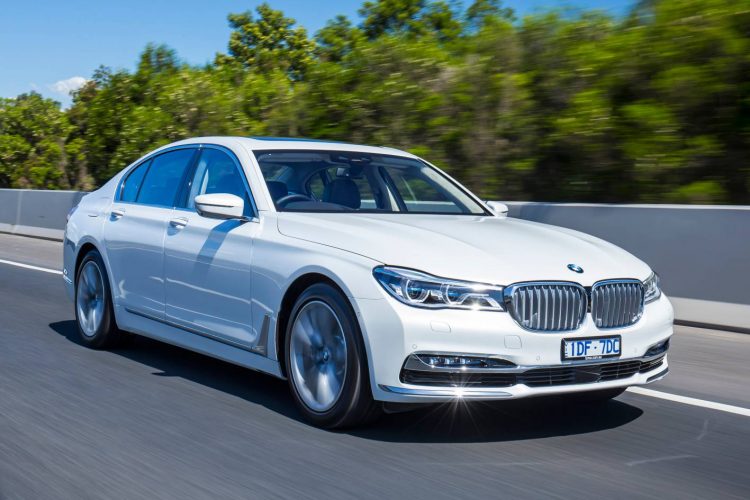 Its arch-rival, the Mercedes-Benz S-Class, has enjoyed a healthy lead in the global sales race ever since the W222 model was launched in 2013. Presently, 7 Series sales are just 40 per cent of the big Merc's, with the Tesla Model S breathing down its neck too. In Australia, BMW has sold 166 examples of the 7 Series this year, against 174 S-Classes (through July).
Another imminent threat is Audi's all-new A8, which promises stage 3 autonomous driving and a fresh, luxurious design inside and out.
According to a Bloomberg report, a coupe version of the latest 7 Series is on the way. Speaking with the publication, Juergen Pieper, analyst at Bankhaus Metzler, said:
"The 7 Series hasn't managed the same 'aha' effect as the new S-Class, which is what Audi will be going for too. It's lacking that special something."
Although historically BMW's large coupes have never worn the 7 Series label, the new variant, due in 2019, is set to diversify the flagship's range and give it a wider model spread to cater to more customers.
Other variants on the way include a plug-in hybrid, a high-performance M760iL with the Rolls-Royce Ghost's twin-turbo V12 and, potentially, a Maybach-fighting version to quell the perception that the S-Class is a more luxurious and technologically-advanced car than the 7 Series.