Word is circulating suggesting Lamborghini will unveil the drop-top 'spyder' version of the Huracan supercar at the 2016 Geneva Motor Show next March.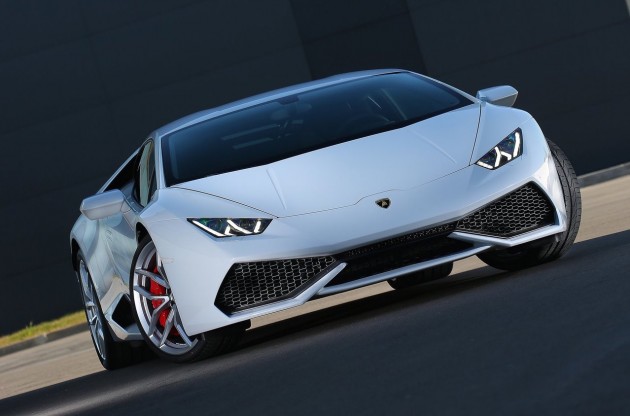 The news stems from a Motor Trend report in the US that says Lamborghini is eager and ready to come up with an answer to Ferrari's 488 Spider, which was revealed just yesterday.
It was only a matter of time for the Huracan roadster to come along. Lamborghini has a history of first introducing a coupe model and then waiting at least a year or two before releasing a drop-top version.
The Huracan roadster will be the successor to the old Gallardo roadster, which came in various guises from the regular all-wheel drive V10 to rare special editions and lightweight track-ready versions.
For the Huracan roadster, we can expect the same 5.2-litre naturally aspirated V10 in the engine compartment. In the coupe the engine produces 448kW of power and 560Nm of torque. It's able to dust off 0-100km/h in just 3.2 seconds.
The roadster is likely to be slightly heavier given the extra reinforcing required to make up for a removed roof. Acceleration figures and the top speed is set to be a touch behind the coupe because of this.
As for the roof itself, the Gallardo Spyder used a fabric folding mechanism. The Huracan will probably carry over a similar design, with weight management likely being the main focus.
Lamborghini is yet to confirm the official unveiling date of the new drop-top, but the Geneva show does seem like the perfect place. Stay tuned.