On the back of the new 2013 Peugeot RCZ unveiling today, the French company has announced a hot new concept will also make an appearance at the Paris Motor Show, called the Peugeot RCZ R.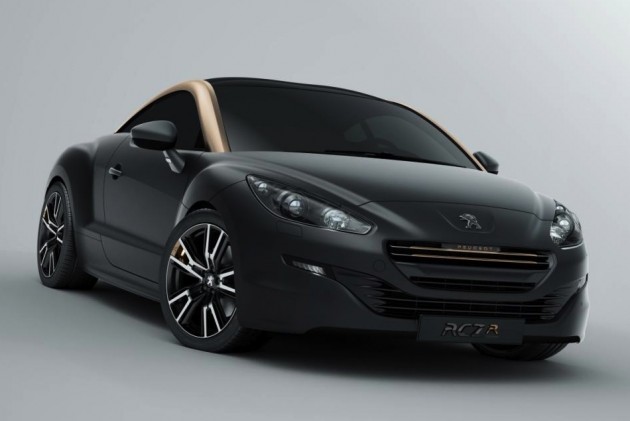 The stealthy RCZ R features a distinct darkened theme over the entire body with bronze/gold highlights. There's also more aggressive alloy wheels than the standard model, as well as a spruced up interior to match.
Full details and images of the RCZ R are yet to be revealed – only this single image – however, the company says the new model does include distinguishing features inside and out.
Under the bonnet is where things get very interesting. Giving the RCZ R a real edge over the normal model is a tuned 1.6-litre turbo engine producing a very stout 191kW of power.
The best thing about it all is Peugeot is planning on sending it to the production line ready for the market. With 191kW, as hard as it is to believe, this will make it the most powerful road car the company has ever made.
At this stage it's unknown if the sinister and blistering new model will make it to Australia. We certainly hope so. The 147kW RCZ is already a cracker of a drive.