BMW is apparently working on a sporty version of the 320d, blending a number of M Performance-inspired components with the super-efficiency of its 'EfficientDynamics' philosophy.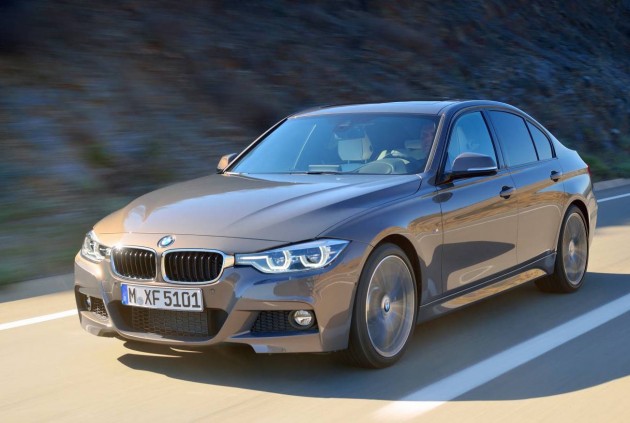 The news stems from an Auto Express report in the UK that says a company insider has confirmed there is a 320d EfficientDynamics Sport model in development.
Official details are yet to be confirmed but it is believed it will come with a 2.0-litre turbo-diesel four-cylinder producing around 120kW, linked up to a six-speed manual with the usual rear-wheel drive layout.
Fuel economy is set to be just 3.9/100km for the manual, while an eight-speed auto option is tipped to have a pollution rating of just 99g/km and an economy of only 3.8L/100km.
Aside from the eco-focused powertrain, the 320d EfficientDynamics Sport – name yet to be confirmed – is expected to come with a unique bodykit and special aero trimmings, as well as bespoke 17-inch alloy wheels, along with some similar additions for the interior.
At the moment, local customers can buy the 320d and option it with the Sport Line trim or even option the full M Sport package. It uses a 2.0-litre engine already, although, it produces 135kW and 380Nm, and comes only with an eight-speed auto in Australia. Average fuel consumption is rated at 4.5L/100km, with 0-100km/h coming up in 7.4 seconds.