For the next-generation 2013 Subaru WRX, the icon will drop the Impreza name and become its own model. According to the latest reports, the new version could feature an efficient electric turbocharged engine.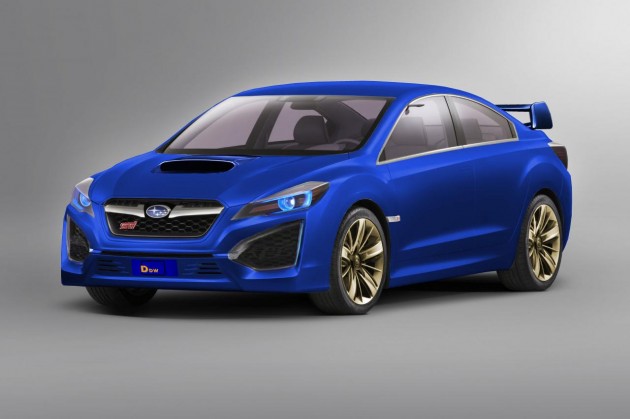 There's been a number of rumours circulating lately surrounding the idea of carmakers working on electric turbocharger systems for their vehicles, with the 2013 Subaru WRX being one of the latest possible recipients. It could be a little more complex and advanced than it sounds though.
Details of a 2007 patent application from Subaru previously proved Subaru was at least thinking about launching such a setup. It's understood Fuji Heavy Industries (Subaru's parent company) has been continuously honing and developing a potential layout.
As far as we know, development is underway on a system which captures the heat energy created by the exhaust, and then turns that energy into electricity to power a turbo.
This kind of arrangement would completely remove the element of 'turbo lag', while also making good use of the energy created by the exhaust. As previously reported, the 2013 Subaru WRX is set to produce around 200kW of power, making for an even quicker evolution of the WRX.
According to a recent Drive report, the new model could also be introduced with a continuously variable transmission (CVT) for the first time. The CVT is regarded for its economical characteristics. Fortunately, a normal manual transmission is likely to be on offer as well.
The new model is set to debut some time towards the end of 2013, with the STI following by 2015.
(Image: rendered speculation only)