BMW has announced an update for its funky i3 electric city car, bringing increased battery capacity to 94 ampere hours for more driving range.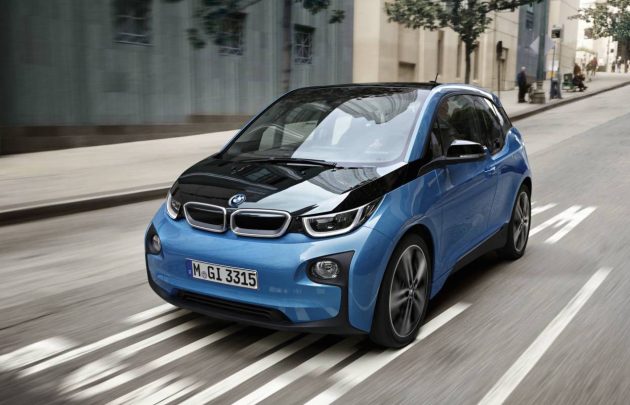 The new i3 will soon be available with a 33kWh lithium-ion battery providing an NEDC range of 300km. This is significantly up on the current model's 190km range.
As a guide BMW says that driving with the air-con on or in bad weather conditions customers can expect an "everyday" range of about 200km. Despite the boost in power capacity, BMW says the actual battery pack dimensions are unchanged thanks to a higher storage density of the cells.
For those with serious range anxiety, or those who live more than 200km from work, a two-cylinder petrol range-extending option will still be available. It boosts the range by 150km, and of course it can also be refuelled at a petrol station.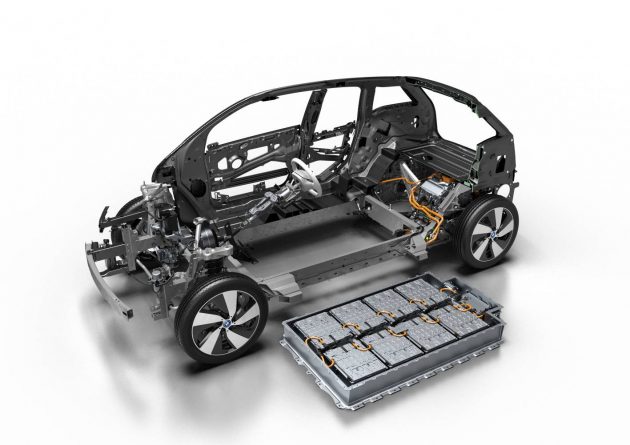 Existing customers needn't worry about missing out on the new battery tech, as it is offering a retrofit programme whereby customers can have their battery swapped for the new system. It's unknown if this setup will be available to Australian customers at this stage.
Outputs for the motor remain unchanged with the update. The unit continues produces 125kW of power, which is good for 0-100km/h in just 7.3 seconds. Acceleration from 80km/h to 120km/h continues to take 5.1 seconds, which, according to BMW, is similar to the 240kW 440i.
The BMW i3 is one of the first models to be launched under its new i brand. It uses a single-speed transmission with rear-wheel drive. Fuel consumption is rated at just 0.6L/100km. BMW says it offers the lowest electricity consumption cost of any vehicle, at 3.15 euros/100km.
BMW Australia is yet to announce local details for the updated model, however, it is expected to arrive later in the year. Prices for the existing model start at $63,900.