Land Rover has announced minor updates for the 2015 Range Rover and Range Rover Sport luxury SUVs, including a boost in torque for the SDV8, new options and trimmings, and clever new interior functions.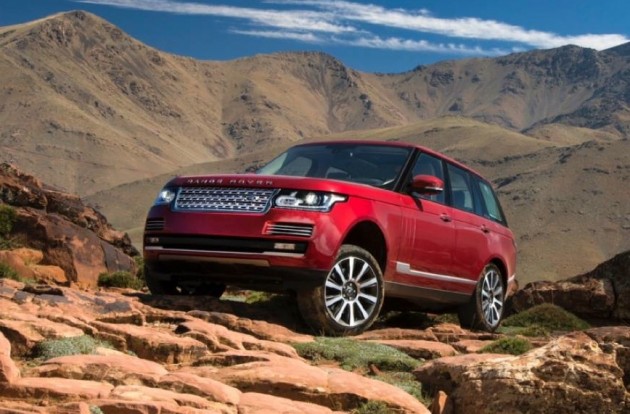 Starting with the hardware, the 4.4-litre turbo-diesel SDV8 engine has been revised and now offers a wider torque band and a lift in output to 740Nm. It continues to produce 250kW of power.
Matched up to the SDV8 is an updated ZF 8HP70 eight-speed automatic transmission which features its own twin-spring damper for the torque convertor. Even with the 40Nm boost in torque, the package keeps its average fuel consumption rating of 8.7L/100km.
If you're after the 3.0-litre supercharged V6 petrol engine, it receives a new ZF 8HP45 transmission which is 6kg lighter in weight compared with the outgoing version. It's also packed with innards that help to improve transmission efficiency and overall economy.
In terms of spec changes, the 2015 model is available with a new colour palette, consisting of Aruba silver and Kaikoura Stone. The long wheelbase version is also now available with 22-inch alloy wheels for the first time.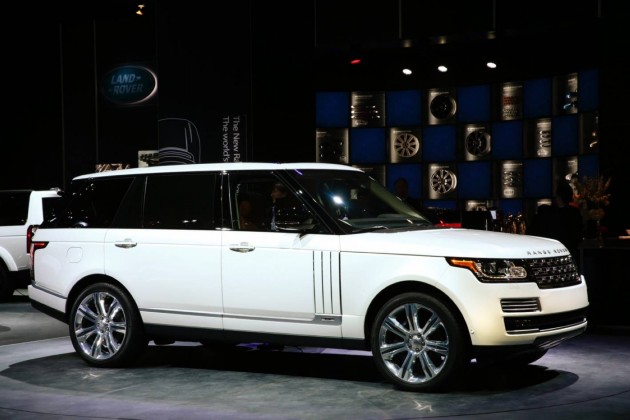 New to the Australian market is the Autobiography Black long wheelbase, which is offered with an exclusive Lunar/Cirrus colour combination. It comes with black and chrome exterior trimmings, LED taillights, 21- and 22-inch alloy wheels, special seats, and customisable mood lighting for the interior.
Speaking of the interior, Range Rover has developed an ingenious 'Intelligent Cargo Mode' technology. The system is able to sense if the second row seats are about to make contact with the front seats when folded down, and automatically moves the front seats forward to open up cargo space. Once the rear seats have folded flat, the front seats automatically return back to their original position.
Range Rover says the updates help the nameplate reaffirm its status as the world's best luxury SUV.
The 2015 Range Rover and Range Rover Sport will officially hit the market on July 16. See below for the new specifications:
Range Rover

Range Rover
LWB

Range Rover
Sport

4.4L SDV8 diesel
Power kW/rpm

250/3500

250/3500

250/3500

Torque Nm/rpm

740/1750-2300

740/1750-2000

740/1750-2000

0-100km/h

6.9

7.2

6.9

Top speed km/h

218

218

225*

CO2 combined g/km

229

229

229

Combined consumption L/100km

8.7

8.7

8.7

Weight from

2410

2488

2398

3.0L Supercharged V6 petrol

Power kW/rpm

250/6500

250/6500

250/6500

Torque Nm/rpm

450/3500-5000

450/3500-5000

450/3500-5000

0-100km/h

7.4

7.8

7.2

Top speed km/h

210

210

210

CO2 combined g/km

248

248

243

Combined consumption L/100km

11.5

11.5

11.3

Weight

2222

2372

2147

*With optional Dynamic Pack, otherwise 210km/h standard